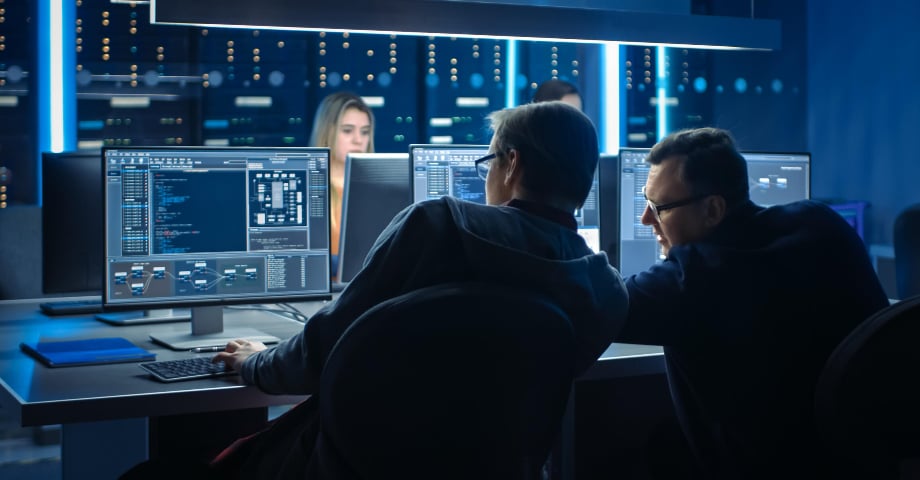 After slowing down a bit during the COVID-19 pandemic, organizations around the world will increase their data center investments in 2021 and beyond. According to Gartner, these organizations are forecasted to pour upwards of $200 billion into data center infrastructure in 2021.
This increase in spending makes perfect sense. As we move further into the digital age, we need an ever-increasing amount of servers to support all of the apps, data and high-speed networks we use every day. And those servers have to live somewhere.
If you're new to the world of data centers, you might think that every data center is similar. But that isn't the case, as there are different data center archetypes to meet multiple demands. With that in mind, here are six of the most common data center types you'll likely encounter:
1. Hyperscale data center
Like the name suggests, hyperscale data centers are designed to support real-time data processing at scale, to power today's leading applications and Internet of Things (IoT) networks. When you think hyperscale, companies like Apple, Amazon, Google, Microsoft and Facebook come to mind.
Due to the sheer volume of servers needed to support hyperscale data centers, it comes as no surprise that this type of data center usually has a large footprint and a hefty price tag. What's more, hyperscale data centers can also take as long as 24 months to complete when using traditional construction methods. In an industry that prioritizes speed and agility, many hyperscale providers are looking toward new approaches to construction, in an effort to expedite these timelines.
2. Regional data center
A regional data center is one that serves a specific geographic region or locale. Most commonly, regional data centers are used for scientific and research purchases.
For example, the Western Pennsylvania Regional Data Center provides the local community with relevant data such as crime statistics, election results, air quality and more. Similarly, the National Snow and Ice Data Center manages data that relates to Earth's frozen regions.
Corporations might also own their own regional data centers too. For example, a company with a presence in New York and California might have two data centers, with one closest to each headquarters.
3. Data center colocation
Although many organizations need data centers, not all of them need their own data center. Companies that find themselves in such a situation might opt for data center colocation.
In this model, you end up housing a data center inside someone else's facility. As a result, you are able to reduce costs while increasing security. Depending on the colocator you partner with, you may also be able to easily add new servers as your requirements scale too.
4. Edge data centers
Over the last few years, edge computing—or the concept of bringing computing power close to where it's needed to increase speed and performance—has taken center stage. This particularly is the case in the world of IoT, virtual reality and augmented reality.
As more and more organizations embrace edge computing, we can expect more and more edge data centers to emerge. Very simply, these data centers are in close proximity to the gadgets, applications and other devices that are collecting data to accelerate processing timelines.
5. On-site data centers
If you've ever been in an office that has a room full of servers, you've seen an on-site data center. Depending on the size of the business, an on-site data center can either fit in a closet-like space or take up a fairly sizable room.
Although on-site data centers increase performance and bring security to your operations, they can be on the more expensive side and often require dedicated support staff to make sure things are running optimally at all times.
6. Modular data centers
In the past, organizations that needed to build data centers would take the typical stick-built approach, constructing the facility right on site. This process can get the job done, but it also results in extended timelines and increased costs.
For this reason, more and more organizations, in a number of industries, are opting to invest in modular data centers instead. These modules are constructed off-site, tested to ensure they meet rigorous quality standards, then shipped to your property and installed.
It's a much faster, more cost-effective way of getting the job done.
Are you thinking about building a data center?
If you're thinking about building a data center, you first need to figure out which type of data center makes the most sense for your operation. Beyond that, there are a number of considerations to keep top of mind too. These days, one of the more important things to think about is the COVID-19 pandemic and the impact it has had on data center construction.

Check out our free guide, How COVID-19 Has Affected Data Center Deployment, to learn more about the safest and easiest way to move data center projects forward during the pandemic.