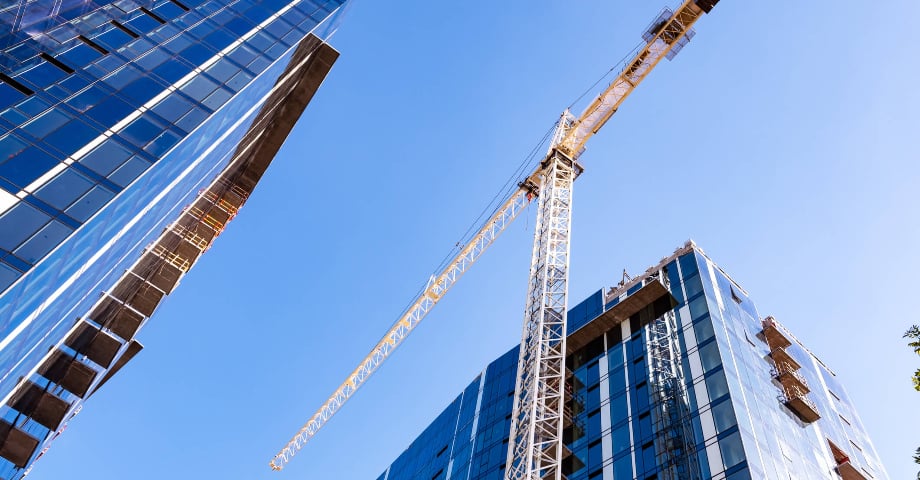 In 2017, California's gross domestic product grew to $2.7 trillion—eclipsing that of the U.K. and giving the Golden State claim to the world's fifth-largest economy. In large part, this growth was due to the fact that the state is home to Silicon Valley and many of the world's most powerful technology companies, including Apple, Facebook, Google, and Twitter.
As these massive tech companies continue to scale, they need to expand their data center footprint in order to deliver powerful user experiences, even during peak traffic periods. They also need to undertake massive construction projects to make sure their employees have space to work.
Unfortunately, building data centers or any other type of commercial project in California isn't always the easiest thing in the world. Here are four reasons why that is:
1. Construction costs more money in California
Generally speaking, contractors who work on construction projects in California get paid more than their counterparts across the country. To some extent, this is because the cost of living in the Golden State is higher than it is in many other locations.
The higher cost of construction in California is also due to the fact that the state requires employers to pay their workers fair wages—which include hourly rates, health and welfare benefits, pension, vacation and holiday pay, training and more. In 2017, for example, construction workers in Los Angeles County were required to be paid $52.08 an hour, $68.25 for overtime and $84.42 for double time.
Workers who are not paid this rate may decide to file a complaint or a lawsuit, which could drive construction costs up even more.
2. California has some of the strictest construction regulations and zoning laws in the country
In addition to the high labor costs, California also has some of the strictest construction regulations and zoning laws in the country. As a result, construction projects will have to be built to some of the highest-quality standards so that they pass inspection.
If you move a construction project forward in California, make sure to follow these strict regulations when you build. Otherwise, you may end up paying hefty fines or having to start back at square one.
3. COVID-19 has additional impacts on construction in California
California construction regulations change regularly. Not surprisingly, COVID-19 has complicated matters more.
While construction projects have been deemed "essential" by the state government, some cities and counties have adopted narrower COVID-19 orders. For example, San Francisco advised that most construction projects are non-essential.
Does state law supersede local ordinances? You'll likely need to engage with a lawyer to get an actionable answer, which can affect your project timelines.
4. California also has wildfires, mudslides, earthquakes and other weather events
Natural disasters can strike any state at any time. But because of its location and size, California is affected by natural disasters more frequently than any other U.S. state.
When you're building data centers or other construction projects outside, this reality can present a whole different set of challenges. What happens if an earthquake or fire causes your in-progress construction project to get destroyed? You'll want to have a contingency plan to ensure you're company and your mission critical project are protected..
Overcome these challenges with off-site modular construction
The good news is that you can overcome all of these challenges by partnering with a modular data center construction vendor that builds modules off-site, in a climate-controlled factory.
We might be a bit biased, but we believe that PCX—headquartered in North Carolina—is an option you should seriously consider if you're thinking about building a data center or other construction project in California.
Over our 25-year history, we've gained a ton of experience building projects in all 50 states. We know the ins and outs of both state and municipality regulations, and we'll work hard with you to make sure your construction project is in total compliance with all relevant laws and restrictions.
PCX is committed to the highest-quality standards, which makes it that much easier for us to comply with even the strictest regulations. We're also able to wrap up projects in as much as 30 percent less time as the traditional stick-built approach.
Work with us, and our team will build the bulk of your project in North Carolina—enabling you to sidestep California's prevailing wage requirements while also protecting your data center from the elements. Once it's ready, we'll deliver it to your site, where quick installation can begin.
To learn more about why more and more organizations are choosing to take the modular approach to construction in California, check out our free guide, The State of the Construction Industry in the New Decade.