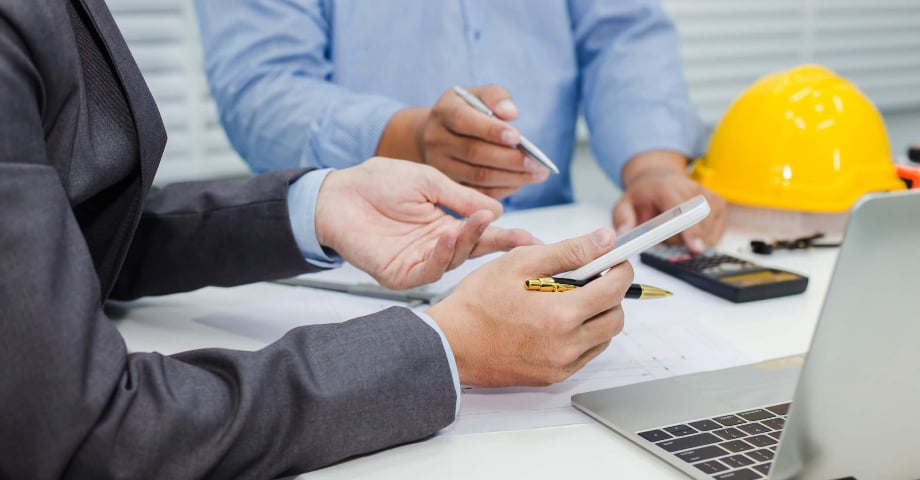 The data center industry is experiencing explosive growth, as more businesses harness more information than ever before for data-driven decision-making. Data is accumulating faster than ever, and with increased business data, the growth of the Internet of Things (IoT) is generating additional machine data that has to be monitored and processed in real time. In addition, the boom in 5G mobile networking is driving demand for increased data capacity, as wireless and mobile users contribute to data center traffic.
To keep pace, colocators and businesses are scrambling to build more data centers faster than ever, to accommodate the growth in data processing, including deploying modular data centers to reduce construction time. In the past, data centers would take from 18-24 months to build. However, with modular data centers, you can cut production time by 30 percent or more, delivering completed data centers in just a few months.
Shortening the Construction Timeline
Using a modular approach substantially shortens data center construction time by eliminating unnecessary steps and on-site delays.
With a ground-up construction project, you start with engineering and design approvals, taking into consideration site orientation and other factors. Then you have the additional steps of site preparation, including permitting and approvals. Once the permits are in place, you can start construction at the build site, followed by testing, startup and commissioning—all of which take well over a year.
With a modular data center, the construction is done in a factory, eliminating steps such as permitting and site preparation. Engineering and design are one process that yields a detailed schematic blueprint for fabrication. Construction is done in the factory using established procedures and on-site equipment. Many of the necessary components are already in inventory, so there is no delay from ordering and shipping parts. Construction and system testing usually can be completed in the factory, which saves time, and the finished modular data center is then shipped for final installation.
Data center prefabrication is much more efficient than stick-built construction. Skilled labor is already in place, along with the component parts, so assembly is faster. In addition, data center fabrication and on-site construction can be executed simultaneously, which saves a lot of time. And most testing and approvals are completed before the data center even leaves the factory.
A first-class data center fabricator also can help with final commissioning, sending engineers to the job site to expedite final connections, testing and adjustments.
Prerequisites for Fast Modular Construction
Data center construction is a highly collaborative process, starting with engineering and design.
When a contractor or customer approaches a fabricator, they usually have a good idea of what they want in their modular data center, in terms of capacity, number of servers, network capacity, etc. Much of the engineering-and-design phase centers around physical design and practical considerations, such as the site location or installation limitations. For example, some modular units are designed to be installed inside an office or in a pre-existing structure. In such cases, power requirements and environmental conditions need to be assessed, as well as the physical size of racks and modules that need to be built. For example, does the final prefabricated unit need to accommodate space restrictions or low ceilings, or are there installation concerns, such as a small freight elevator?
Modular data center design can generally handle any design consideration, including power, cooling, size and scalability. For example, rather than overbuilding the data center, a common strategy is to determine how much computing power is immediately needed and then use a design that can accommodate future modules to add more capacity. In such cases, designs tend to balance immediate capacity requirements with available space for expansion.
Some customers go so far as to have a finished design ready when they seek out a fabricator, which cuts time to completion even further. Occasionally, customers like to provide their own components as well. Any custom or specialty components also need to be discussed as far in advance as possible. For example, generators can take 24-36 weeks to manufacture and deliver, which can delay data center delivery.
Most modular construction delays are due to a lack of adequate preparation. For example, preliminary site inspections by all members of the design team are essential to success. Last-minute change orders in a fabrication project also can be harder to accommodate and can delay delivery. To eliminate delays, the engineers at PCX have found that an iterative design-and-approval process, using a comprehensive checklist, can solve almost all potential issues before fabrication even begins.
As with most projects, comprehensive preplanning is the key to fast, trouble-free construction. All parties need to agree on specifications and design parameters in advance to prevent any potential delays. As part of customer collaboration, the data center supplier's design engineers should assess the site in advance and assist with commissioning upon final delivery. The customer's IT professionals also need to be involved in design and testing prior to shipping. When collaboration works as it should, the completed data center can be delivered fast, installed quickly and cost-effectively.
Comparing Stick-Built and PCX's Modular Construction Timelines
As a leader in the off-site manufacturing of data centers, we've seen the impact that accelerated construction timelines can have on an organization firsthand—and we're proud to be a part of our customer's success. Here's a look at how our modular off-site build compares to traditional stick-built methods.

If you would like to learn more about the benefits of modular data center design beyond a shorter delivery time, be sure to read our e-book, The Complete Guide to Modular Data Centers.