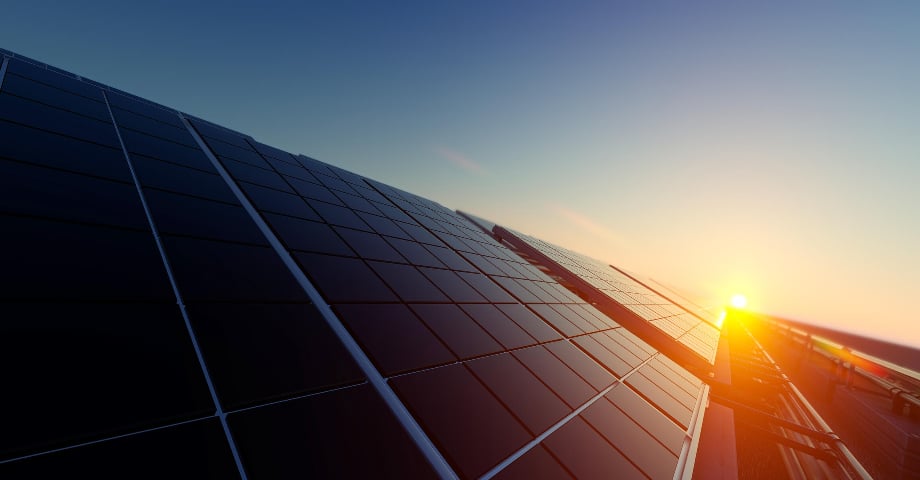 Energy conservation is a universal concern, especially with the impact that fossil fuels are having on the environment. Due to data centers being among the biggest consumers of energy, adopting green energy strategies as part of data center design and operations will result in fewer carbon emissions and substantial energy savings. Within this space, data center architects and operators are finding new ways to reduce energy demand and identify alternative energy sources to promote greener data centers.
Data Centers Leave a Large Carbon Footprint
Data centers are notorious for consuming a lot of energy. According to the International Energy Agency, in 2018 data centers consumed 198 TWh of energy, which is 1 percent of all the energy used worldwide. Experts also predict that while data traffic will increase by 80 percent and the number of data centers will grow by 50 percent by 2021, global data center energy consumption will decline slightly to 191 TWh, thanks to new energy efficiencies. Much of those savings are coming from data center consolidation, in which smaller data centers are being replaced by hyperscale data centers, which are more energy-efficient.
With green energy designs and new operational strategies, data centers can undoubtedly reduce their carbon footprint.
Optimizing Energy Consumption Starts with Construction
When we talk about a green data center, we mean a data center that is designed and built to maximize energy efficiency and minimize environmental impact. This includes the design of the building, choosing low emission building materials, using sustainable landscaping, choosing green energy sources and using energy-efficient computing equipment.
A growing trend is to choose data center sites that offer natural cooling. Data center cooling is the biggest energy consumer, typically accounting for 40 percent of the energy consumed. To cut back on air conditioning costs, data centers are being built in colder climates for natural cooling, underground to take advantage of geothermal cooling and even underwater.
If you can't build in a location that takes advantage of natural environmental cooling, you can still opt for cooler and greener construction strategies. A smaller building or location requires less energy, especially since it requires less cooling, so start with a more compact footprint. Take advantage of waste recycling and use low emission materials such as paints, adhesives, flooring and insulation. For example, the cement industry is the third largest carbon dioxide emitter, so more construction is being done using sustainable timber and recyclable metals. You can also design for better airflow, use more efficient HVAC systems, use LED lighting, heat water using photovoltaics, install smart building controls and apply other optimization strategies to reduce energy use.
Implementing a modular data center design is one way to reduce your data center carbon footprint. Modular data center systems generate less waste because they come prebuilt and are optimized for greater energy efficiency and cooler performance. They are also more compact and often self-contained, while being easier to cool, as the design has a smaller confined space and can be designed for optimal airflow.
More data center projects are also including sustainable energy as part of the design. Google and Apple both announced that their data centers are now 100 percent powered by solar, wind and renewable energy sources. Most data center operators are also predicting that 13 percent of their data center power will be supplied by renewable sources by 2025, further emphasizing the push for an industry-wide decrease in carbon footprints.
More Efficient Operations Save Energy
In addition to building green energy into construction strategies, data center operators are looking at their current operations and finding new ways to improve energy efficiency.
Replacing outdated equipment is a place to start. Newer computing hardware is more energy-efficient and less susceptible to heat than older equipment, which means less cooling is required. New liquid cooling systems also are making it easier and cheaper to keep equipment cool. Because equipment temperature tolerances are higher, data center managers are beginning to experiment with data center cooling, raising the temperature to reduce energy consumption.
More data centers are right-sizing their operations by deploying enough servers to meet their needs, without running "zombie servers" that remain idle in case more capacity is needed. Modular data center design is having an impact here as well, by eliminating the need for overprovisioning. Modular systems are designed to deliver a specific computing capacity, including optimal cooling and energy usage. If additional computing power is needed, it's easy to add additional modules at any time, after the center has been deployed.
Virtualization is playing a larger role in reducing data center energy demand. Server virtualization, or software-defined data centers (SDDC), uses software tools to allocate computing and storage capacity, which means you no longer need additional space and power to accommodate dedicated servers. Modular design can play a role here as well, making it easier to deploy appropriate computing resources as needed, to improve efficiency and control power usage.
The Future of the Data Center
As worldwide data consumption continues to grow, exponentially more demand will be placed on data centers. Due to this trend, you can not only expect to see more data center consolidation projects, but you can also expect to see them become even greener in the years ahead, as new environmental regulations are put into place.
However, remaining compliant won't be the only reason data center operators need to consider more energy-efficient solutions. Customers will also increasingly seek out providers who are actively taking steps to reduce their carbon footprint and remain an environmentally responsible entity.
Looking toward the future, the adoption of greener processes in the data center will be essential for data center operators to not only stay in business, but also do their part to set an example and preserve our environment.
If you want to learn more about the latest in data center design and construction techniques, be sure to download The Complete Guide to Modular Data Centers.