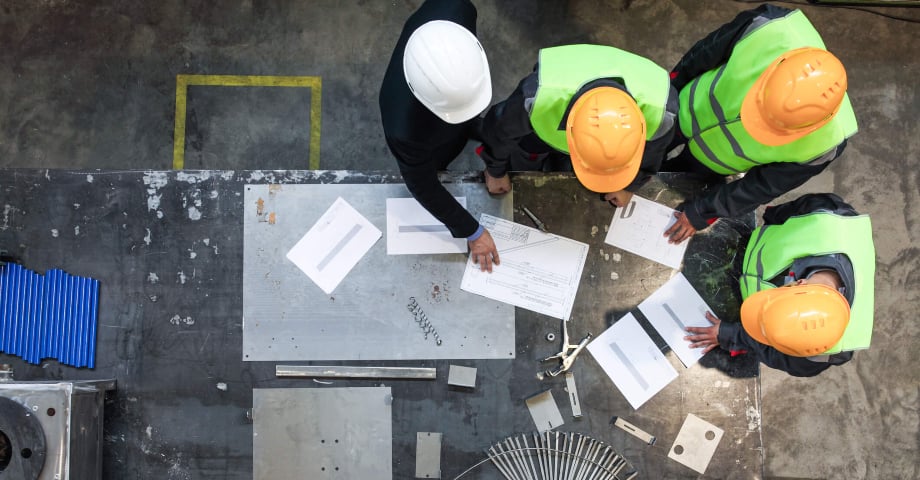 The success of any data center project depends upon efficiency. Reducing costs and shortening time to completion is essential when you are building a new data center. Once the data center is up and operational, you want it to maximize efficiency and ensure uptime, as any data center failure will cost you money. That's why more data center owners are adopting vendor-managed inventory (VMI) as a strategy, to ensure they have access to the components they need, when they need them, without having to spend a fortune on stocking and storage.
Vendor-managed inventory is not a new concept and has been used in the retail industry for some time. VMI is a business strategy in which the buyer provides product specifications to the supplier, and the supplier takes responsibility for maintaining an inventory of goods and materials to ensure they are available when needed. In most cases, the inventory is stored near the location where it will be needed, which eliminates shipping delays.
VMI offers a number of advantages, in addition to improving efficiency. It eliminates the need for the buyer to maintain their own stock of parts and components, which reduces overhead. It also cuts inventory costs, as goods are accepted on consignment, rather than purchased in advance. Finally, it simplifies stocking strategies and inventory planning, because the supplier assumes responsibility for the inventory.
In the case of data center projects, VMI is an ideal strategy to keep construction projects on schedule and reduce costs. It eliminates delays associated with parts deliveries and ensures that the right components are available when they are needed, to complete the project.
Combat Growing Constraints on the Supply Chain
The data center construction boom is creating supply chain delays. The global data center market is expected to grow at a compound annual growth rate (CAGR) of 2 percent through 2025. Thanks to hyperscale data center projects commissioned by Google, Facebook, Amazon Web Services (AWS), Alibaba and Microsoft, there has been a significant investment in more than 100 new data center facilities, with more than 15 megawatt (MW) capacity. In addition to creating construction delays, this accelerated growth rate is placing a strain on the supply chain, especially for critical data center components.
According to a report from North American Data Centers, a significant uptick in construction costs are expected as a result of a decrease in the supply chain, brought on by hyperscale data center users. Rather than incurring delays and increasing supply chain and construction costs, more data center owners are adopting VMI as a way to ensure they have the parts needed for data center construction and expansion. For example, Digital Realty is adopting three-year VMI contracts with suppliers for data center equipment, such as generators, switchgear and uninterruptible power supply (UPS) units, ensuring that critical components are always in stock for new construction or data center replacement and repairs. With the growing boom in data center building, having VMI agreements in place can sometimes be the only way to ensure construction deadlines are met.
For organizations that want to secure their data center construction timetable or be sure they can quickly handle data center growth, VMI is a way to ensure necessary components are available without delays. This is becoming more of a consideration for smaller data center projects, which have to compete with hyperscale projects for the same components and materials.
Streamline Construction Processes
When building a new data center, you want to work with suppliers that can guarantee delivery on schedule, including allowances for shipping delays. You have to consider also, that generators can take 24-36 weeks to deliver, which could create major construction delays if you don't plan ahead.
In an effort to shorten construction time, more data center builders are using prefabricated systems, or even leveraging modular data centers. Extending those contracts to include maintaining a vendor-managed inventory of critical components is insurance against failures, either during construction or once the data center is operational.
Among the advantages of prefabricated data center construction, you have:
Better quality control – Completed units are thoroughly tested before leaving the factory.
Tighter cost controls – Each prefabricated unit is priced in advance, and you aren't subject to construction delays imparted by weather or other variables at the job site.
Guaranteed scheduling – The system fabricator has control over parts inventory and assembly time.
Extending this construction model with VMI gives you added security. Not only are critical components available when you need them, but it also simplifies data center expansion and ensures scalability, should you want to add more modules in the future.
Choose a Vendor that Supports VMI
When shopping for a data center provider, you want to be sure to work with a supplier that stands behind their products, especially if you are ordering modular systems. Many electrical system prefabricators don't support their units once they are shipped and installed, let alone offer VMI support. They would rather structure upgrades and repairs as separate contracts.
Here at PCX, we not only stand behind our modular data centers and prefabricated systems, but we often send an engineer to the construction site to oversee installation and ensure quality. We recommend VMI to our customers as part of their contract, because it shortens construction and installation time, while saving them money in the long run.
When you establish a working relationship with your suppliers, be sure they are willing to maintain an inventory of essential parts and components in your contract. By working with suppliers that offer VMI support, you can eliminate construction delays and be confident that you can get the components you need for data center maintenance or expansion, without losing time and money waiting for parts.
If you want to learn more about prefabrication and modular design strategies, be sure to download our e-book, Selecting the Right Vendor for Your Modular Data Center.