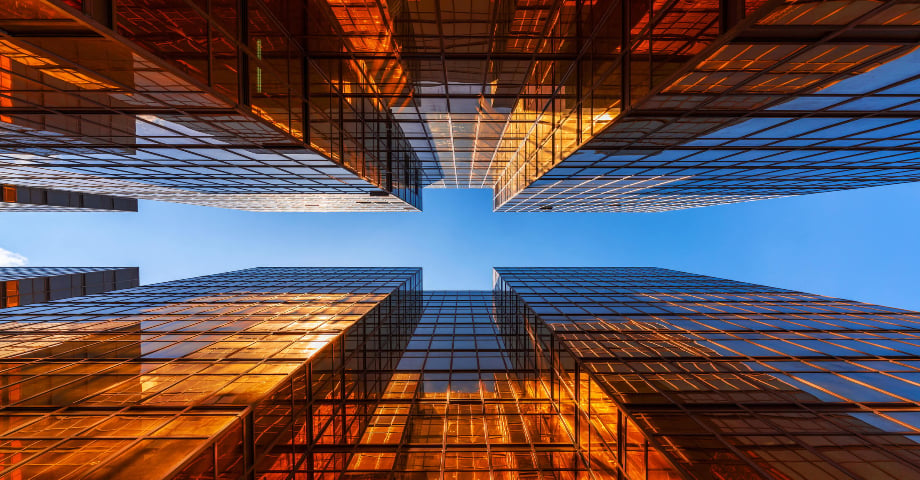 A data center is more than just a concrete box made to hold computer servers. It is a complex infrastructure designed to accommodate a variety of computing hardware and systems, each with different operational parameters. Data center design has to consider a number of issues such as green building practices, power redundancy, security and even being able to withstand hurricanes and tornadoes. Due to the parameters for data center operations being complex, so too are the standards that govern data center design and construction.
Data center design standards apply to every type and size of data center, whether it is a hyperscale colocation facility or an enterprise data center. These standards also apply to both designing a new data center or upgrading an existing data center. Additionally, specific codes have to be followed to promote safety and energy efficiency, and most of these codes define minimum requirements; you can always go farther.
The Three Most Prominent Data Center Design Standards
Although there are many building standards that affect electrical installations, plumbing, fire protection, etc., there are three standards that are specific to data center design and infrastructure:
The Uptime Institute Tier Standard – The Uptime Institute is the industry advisory group that provides unbiased guidance to promote data center efficiency and reliability. The Institute created its Tier Classification System as a means to assess the design, construction and commissioning of a data center for reliability and redundancy. There are four tiers, each of which defines a specific level of functionality for business users. Most of today's data centers strive for Tier 3 or Tier 4 compliance.
ANSI/BICSI 002-2019 – The American National Standards Institute (ANSI) and the Building Industry Consulting service International (BICSI) developed ANSI/BICSI 002-2019. This is one of the most comprehensive data center standards and outlines best practices for all aspects of the design, planning, construction and commissioning of data centers. This also includes site selection, structural requirements, mechanical systems, safety, network infrastructure and more.
ANSI/TIA 942 – ANSI and the Telecommunications Industry Association (TIA) maintain ANSI/TIA 942, which covers data center site location, architectural and physical design considerations, electrical and mechanical infrastructure, safety and security issues, among other things.
These are three of the most important standards to consider when building or upgrading a data center in North America. There are international standards as well, including EN 50600, which is a series of European standards for data center design and construction.
Other Standards That Affect Data Center Design
In addition to the overarching data center design standards, there are specific standards for various operational aspects of the data center. These standards apply to specific data center subsystems and are designed to promote optimal performance.
Power requirements are especially important to data center design, as the centers are known to utilize a lot of power. According to Lawrence Berkeley Labs, in 2016, data centers consumed 70 billion kWh, which was about 1.8 percent of all the electricity used in the United States. However, with data center energy demand increasing, data center designs are becoming greener. With that said, there are various standards that have been put in place for data center energy and power, such as ISO 50001 for energy management and ISO 14001 for environment management.
More data centers also are striving for LEED (Leadership in Energy and Environmental Design) certification from the U.S. Green Building Council. LEED certification has different level rankings, including certified, silver, gold and platinum. LEED ratings are awarded using a point system, with points being given for meeting different design and operating parameters that demonstrate green building leadership. LEED certification for data centers goes beyond conventional building heating and cooling and uses a rating system to assess the efficiency of power-hungry buildings that require additional cooling and enough energy to power server racks, data storage, and other computing hardware.
Security is also a concern for any data center design. This includes physical security, such as biometric locks, security fences, alarms and other building security. Of course, there are standards in place for data security as well, such as the Statement on Standards for Attestation Engagements (SSAE) 16, which provides independently audited guidelines for monitoring controls in a service organization. In the case of data centers, SSAE 16 applies to secure data storage and transfers.
Networking standards also are a primary concern. Colocation providers want to be carrier-neutral, offering tenants various telecommunications options to build their own infrastructure. Some companies may need low latency connections; others will want direct links to the cloud that bypass public infrastructures. With the advent of 5G mobile data communications, more data centers will find ways to accommodate wireless data transmissions.
Prefabrication Ensures Standards Compliance
One way to make sure your data center design conforms to the latest standards is to outsource prefabricated construction to professionals familiar with manufacturing electrical and mechanical systems for commercial construction. Working professional electrical engineers and fabricators ensure that your data centers will comply with National Electric Code (NEC) and Underwriters Laboratories (UL) standards. When you work with a vendor who specializes in modular data center design, you can be sure that the solution will comply with the latest data center design and construction standards as well.
You also want to work with a supplier that holds an ISO 9001 certification, which is an international quality assurance standard. It is a systemized way to apply quality management so that manufacturing policies, procedures and responsibilities are continually monitored and refined to give you the highest quality end results.