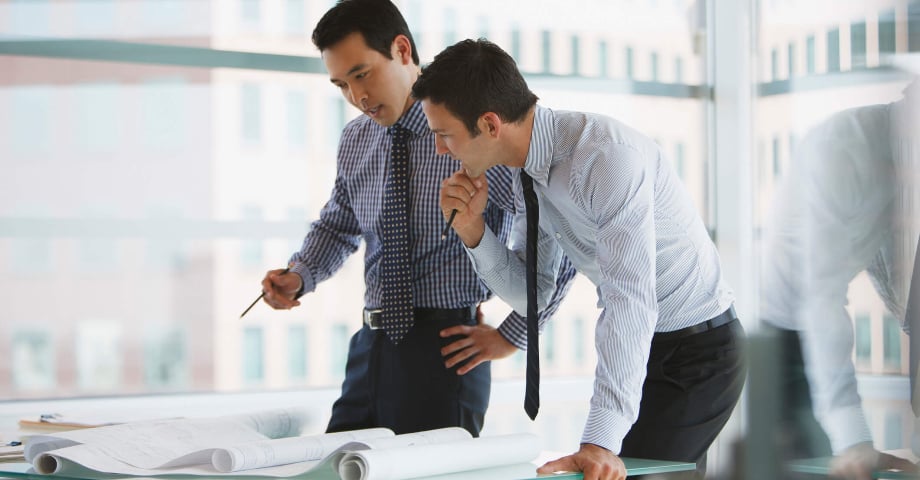 When looking for the right modular data center supplier, you want to be sure you work with professionals who comply with international standards. Even if you are having a turnkey data center delivered, that data center still needs to be installed, inspected and maintained—and without standards, you have no way of knowing what's going on under the hood, let alone how to fix it. Standards compliance plays an important role in all aspects of modular data center design and construction, especially quality control and quality assurance standards.
The International Organization for Standardization (ISO) maintains many of those standards, but there are others that guide data center design, construction and deployment:
The Tier classifications from the Uptime Institute, for example, defines the reliability and levels of redundancy for a data center.
ANSI TIA 942 from the American National Standard Institute (ANSI) and the Telecommunications Industry Association (TIA) is the standard for the minimum requirements for structured cabling in a data center and is important to data center design and maintenance.
ISO 45001 is an International Standard that specifies requirements for an occupational health and safety (OH&S) management system, with guidance for its use, to enable an organization to proactively improve its OH&S performance in preventing injury and ill-health.
Quality standards for data center construction often vary by the contractor, jurisdiction and integrator or distributor. Although some standards will always be required, it's important to look beyond these minimum requirements. ISO 9001 is an international standard for quality assurance, which should be important to any data center project, especially modular data center fabrication.
What is ISO 9001?
ISO certification applies to management systems, manufacturing processes, services, and documentation, and is designed to standardize quality assurance. ISO 9000 defines the elements of quality management, which are especially important in manufacturing. There are different types of ISO specifications for medical devices, government, management processes, oil and gas and software engineering, but ISO 9001:2015 is specific to quality management systems. and is the only standard that can be certified. It is designed to be used for any size company to assess any type of quality procedure.
The ISO 9001 standard is based on a series of guiding principles designed to create a formalized quality management system (QMS) that outlines policies, procedures, and responsibilities to improve quality effectiveness on a continual basis. The standard is designed with the customer in mind, promoting better quality to improve customer satisfaction through risk management. ISO 9001 is applicable to any operation and addresses three areas:
Organizing processes
Improving the efficiency of processes
Creating procedures for ongoing improvement
ISO 9001:2015, the latest version of the standard, expands the procedures that specify continual quality upgrades. The ISO 9001:2015 standard is arranged according to a PDCA cycle that supports ongoing quality improvement:
Plan – Establish objectives and processes to deliver desired results.
Do – Implement the plan and execute the processes to create the product.
Check – Assess the actual results against the expected results.
Act – If the Check shows that the Plan implemented in Do is an improvement, then that becomes the new standard. This is called the "Deming Cycle."
To qualify for ISO 9001 certification is no trivial task. It requires establishing a tightly controlled document management system that captures all quality protocols and procedures, including ongoing changes. Certification also requires corrective and preventive measures to ensure quality. Of course, there also is ongoing support and staff training, including training in new and improved procedures. Maintaining certification requires regular internal auditing by independent parties (as well as external auditors) to ensure that the procedures documented in the Quality Manual are being followed.
ISO 9001 at Work in Modular Data Center Fabrication
When manufacturing modular data centers, quality management helps lower risk, decrease costs, and ensure a superior product.
Using ISO 9001 quality controls eliminates waste in fabrication and assembly. Any time a mistake or error is detected, it is corrected and recorded, and the procedures are modified to ensure the mistake doesn't re-occur in the future. By adopting this continuous quality improvement, we have found that we can cut production time by 30 percent, compared to stick-built data centers—an important consideration for customers working on tight production schedules.
Better quality control also means faster installation time once the data center is delivered. Unlike stick-built data centers where cable and equipment have to be installed and tested manually, there is no need for troubleshooting or looking for bad connections. The modular data center was fully tested before it left the factory, so when it arrives, it will be operational once the power and broadband are connected.
Continually improving quality also improves efficiency, which translates into lower costs. By continually assessing and eliminating problems from modular data center assembly, you reduce waste and cut assembly time, which translates into savings of 20 to 30 percent over conventional data center construction.
The critical reason to look for suppliers that are ISO 9001-compliant, is because tighter quality management reduces overall risk. Not only do you reduce the risk of injury on the job site, but you also reduce the risk of failure once the data center goes online and risk of losses, due to construction delays or unexpected costs. Having superior quality control measures in place means tighter control over production, which results in predictable costs and delivery schedules ( i.e., reduced risk).
So, when shopping for a modular data center provider, ask about standard compliance, especially ISO 9001:2015. Suppliers that are willing to take the time and effort to ensure that they can deliver a superior product, by implementing the latest in quality control protocols, are partners you can rely on.