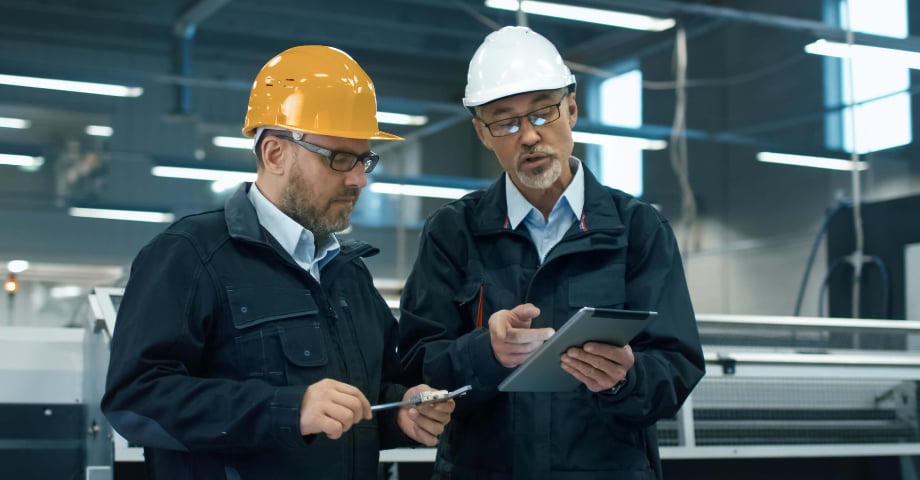 Quality management is essential in any construction or fabrication process, including data center construction. No matter what the industry, customers expect quality goods and workmanship, which is why industry standards like ISO 9001 were developed. By using globally recognized standards, everyone in the production process, including the customer, knows what to expect from the quality assurance process. Industry standards also provide a common language to define what is meant by "quality." They are also used as a way to measure processes that meet customer requirements and promote greater customer satisfaction, whether it relates to prefabricated data center construction, prefabricated electrical distribution centers, power equipment centers or another related system.
The International Standards Organization (ISO) is responsible for establishing global industrial and commercial standards that are applied in 164 member countries. The ISO designation maintains more than 20,000 health and safety standards, including ISO 2001:2015, which is the latest standard for quality management systems and the only standard that can be certified. The ISO 9001 standard is applicable to all industries and is designed to organize processes, maximize efficiency and continually improve processes.
We have found that maintaining ISO 9001 compliance helps PCX maintain a standard of excellence that our customers have come to expect. It also helps us establish metrics for the successful design, construction and delivery of modular data centers, while providing a way to communicate with customers to promote ongoing success.
The Eight Principles of ISO 9001
ISO 9001 is a critical component in PCX's data center construction operations, because it sets quality levels for our manufacturing processes, documentation and provides a common framework to certify quality to customers' satisfaction. By adopting ISO 9001 standards, for example, we can deliver a completed data center that has been fully tested, is easier to install and reduces installation costs. In fact, the entire ISO 9001 standard is structured to promote collaboration on quality assurance by applying eight well-defined principles:
Customer focus – Meeting requirements and exceeding customer expectations is the primary principle of ISO 9001. The goal is to create real customer value, for current and future needs, which in turn increases customer satisfaction, loyalty and promotes repeat business. In modular data center construction, that means collaborating with customers to understand parameters and design limitations, while developing custom systems to meet those needs. There is also the overarching goal of working with customers to make sure the finished data center is delivered on time and within budget.
Leadership – The standard also calls for leaders at all levels to drive toward the common goals of meeting quality objectives. This demands communication at all levels and close coordination of all processes to deliver the best quality results. In building data centers, for example, this requires communicating the vision, commitment and processes to all stakeholders, including those involved in design, fabrication and delivery. Doing so promotes a level of trust and integrity that customers can rely on.
Engagement of people – An extension of leadership is ensuring that everyone involved is committed to excellence and empowered to deliver value. By empowering everyone involved in the process to achieve quality objectives, everyone has a stake in the finished product. As a result, every employee takes personal responsibility for their work, which leads to superior data center construction and more efficient, cost-effective construction processes.
Process approach – Standards codify processes to create repeatable results. ISO 9001, for example, helps create structure and optimizes interrelated processes associated with data center construction. That includes defining objectives, establishing areas of accountability, providing essential information, managing processes and assessing risks to the quality management system.
System Approach to Management – In addition to codifying specific processes, the entire quality management process needs to be systematized. This includes assessing internal and external factors and integrating processes into an overall workflow, with inflows and outflows designed to yield a specific result.
Improvement – As part of quality management, ISO 9001 includes requirements for ongoing quality improvement. This means improving organizational capabilities, processes and performance, with the goal of increasing customer satisfaction. When assembling data centers, for example, there is an auditing process for planning, implementation and completion of orders; any construction or quality control issues are documented, and staff are trained so the issues are not repeated.
Evidence-based decision-making – Objective decision-making is a critical part of quality management, so decisions need to be based on evidence that shows cause and effect. Evidence-based decision-making requires the application of predetermined quality metrics and accurate analytics to assess key indicators.
Relationship management – Quality needs to be managed throughout the entire process, which means every member of the value chain needs to participate in quality performance. It is easier to manage quality when you maintain closer working relationships with suppliers and partners, as well as customers, to share expertise, resources and collaborate to improve processes.
The Benefits of ISO 9001 in Data Center Construction
As you can see, the ISO 9001 standard provides a methodology to not only ensure production quality, but to also provide ongoing quality improvement. ISO 9001 compliance undoubtedly delivers tangible benefits when it comes to modular data center construction.
Applying ISO 9001 methodologies to data center development eliminates errors in the engineering and the design process to ensure system layouts are correct and the right parts are ordered. Quality management also eliminates waste from production and promotes on-time delivery. In fact, systems are inspected and tested as part of quality assurance prior to shipping, and the finished data center arrives ready to go, which cuts installation costs. Since our goal is to exceed expectations, we often provide our own technical staff to assist with installation and make sure everything runs smoothly, taking quality assurance one-step further.
Most of our customers understand and apply ISO standards in their own operations, so they understand the benefits. More importantly, ISO 9001 gives us a common framework to define, refine and improve quality control systems. This not only increases production efficiency, reduces costs and ensures a superior product, but it also minimizes risk for the customer and the provider.