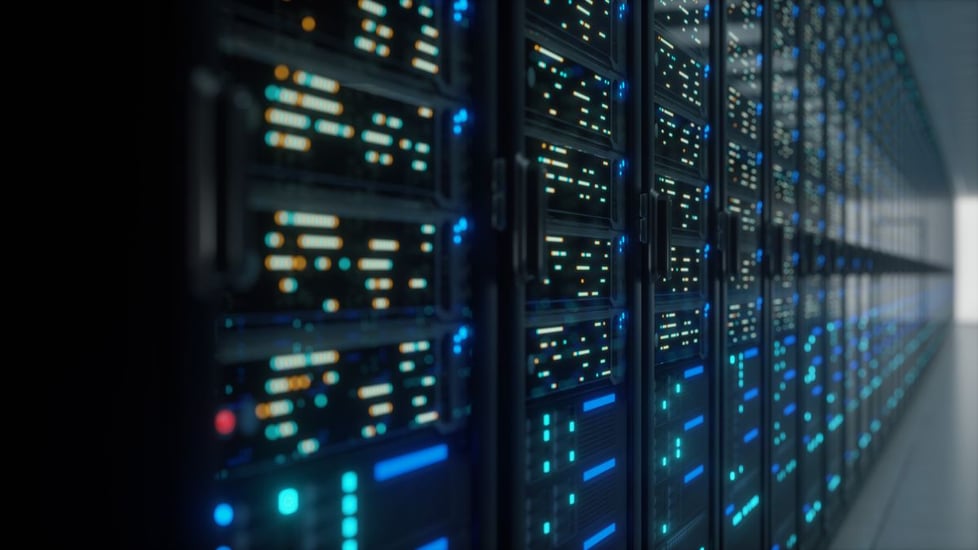 The data center construction industry is experiencing growing pains1 as demand for capacity meets high inflation, skilled labor shortages, ongoing supply chain issues and rising real estate costs.

To reduce the impact of some of these challenges, many data center owners are looking toward modular solutions to expedite construction, lower costs and circumvent supply disruptions.
To realize the most value from prefabricated data center construction, owners need to focus on several factors during the design phase, including:
Material and component costs
Lead time and overall construction time
Scalability to address future capacity needs
Transportation
Installation and startup
Sustainability
Early, frequent communication with the design team is essential to ensure your modular data center meets your requirements and maximizes ROI in both the long and short term.
Here are six key questions you need to ask at the outset of the project that will help you and the manufacturer align your facility specs with the factors above.
6 Questions to Ask Your Modular Data Center Design Team
1. Can we utilize other products or vendors to improve delivery timelines or costs?
Material and component costs can vary depending on the vendor and the state of the supply chain.
Working with a vendor-agnostic modular data center manufacturer can speed up delivery and reduce costs. Because they are not locked into a single supplier, these manufacturers have the flexibility to shop around for components that are easier to acquire or more cost-effective.
Additionally, many modular data center manufacturers keep an inventory of commonly used components on hand, which can speed up build and delivery times.
2. What are the longest lead-time components in the design? How do they impact the overall timeline of the delivery?
Continued supply chain disruptions make it difficult to set and maintain timeline commitments, which can add weeks or months to the overall construction time. Certain components may need to be in place before the manufacturing process can continue or be completed, so a delay in sourcing these components means a delay in the overall construction timeline.
In some cases, suppliers impose delays without any forewarning for your data center design team. However, if your team knows in advance that a hard-to-source component will significantly delay the manufacturing or delivery timeline, they may be able to proactively substitute an equivalent component that is easier to get.
3. How can I add capacity to my modular data center in the future without disrupting operations?
As we learned in 2020, demand for capacity can change almost overnight, so you need to build with scalability and future volume in mind.
Scalability is one of the main benefits of modular data center construction. However, once a facility is in use, it isn't feasible to take it offline to add capacity. Work with the design team early in the planning process to ensure the modules and systems you choose will make adding future capacity seamless with little to no downtime.
4. Does the planned modular data center fall within standard shipping specs, or will there be additional delivery costs?
When designing your future facility, it's important to consider how it will get from the manufacturer to its final destination and how much that will cost.
Oversized units incur increased shipping costs because delivery requires escort vehicles or transport to take a less direct or longer route. Even standard-size ISO (International Organization of Standardization) containers may incur additional delivery charges if they require a non-standard vehicle to deliver and install the modules.
When choosing an MDC provider, you may want to favor companies located close to the point of use in order to minimize shipping costs and reduce the scope 3 carbon emissions associated with the build.
5. Can additional construction be included in the prefabrication process to reduce the onsite skilled labor required for installation and startup?
Skilled labor is hard to find, so the more complete the data center modules are before delivery, the better.
Work with the design team to maximize the amount of pre-building, configuration and testing completed before delivery. Ideally, your modular data center will be delivered ready to power up and connect to utility power and the network.
6. How is my prefabricated and modular solution more sustainable and better for the planet?
Data centers use an enormous amount of electricity and water (depending on the type of cooling methodology chosen), which significantly impacts the environment. Many data center owners are looking for ways to reduce their scope 1 carbon emissions by increasing efficiency through facility design and infrastructure.
Talk to your modular data center design team about how to incorporate energy-saving components and install energy- and water-efficient cooling technology in your facility. Cooling solutions deserve special attention because cooling is typically the most energy-consumptive and expensive part of the data center to run.
Find the Right Modular Data Center Partner
Communication is key to ensuring your modular data center meets your requirements. Although this is far from an exhaustive list, focusing your questions on these six core factors will help the design team understand your primary concerns and biggest challenges.
Download Selecting the Right Partner for Your Modular Data Center to learn how to partner with a modular data center manufacturer that brings value, expertise and trust to the table.


---
1
https://www.constructiondive.com/news/construction-planning-numbers-september-recession-dodge-data/634242/