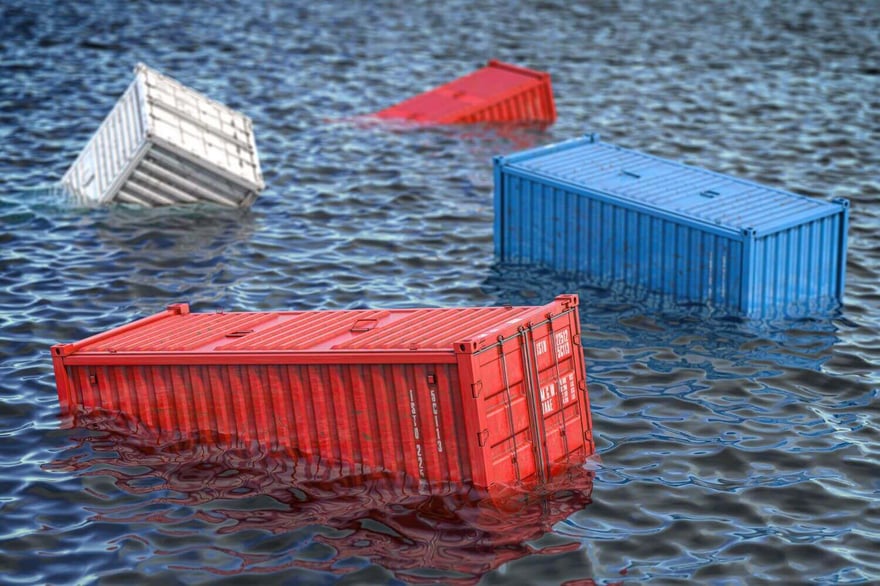 Supply and labor shortages are challenges in various industries, and they have been especially problematic since the start of the global pandemic. This poses many problems and potential delays for data center construction, necessitating innovative solutions to meet these challenges head-on.
A Look at the Problem
The data center industry is experiencing significant difficulties surrounding supply chains and access to labor. These difficulties come in the face of booming demand for data centers. Let's look at the current state of these challenges and how they affect the industry:
Supply Chain Challenges
The COVID-19 pandemic caused issues with supply chains in countless industries. In the construction industry, raw materials and construction equipment have been in short supply. A survey of commercial contractors found that 71 percent of them faced at least one material shortage in 2020.
Of course, this limited supply has also driven up prices across the board. Lumber prices increased to unprecedented levels. Recently, prices have fallen, but they remain 70 percent higher than pre-pandemic levels. Many other materials also rose in price, including steel, copper and electrical materials.
Overall, construction projects of any kind have become more expensive, including data center construction. And construction costs are expected to continue rising through the first half of 2022. Even as things return to a sense of normalcy, the ripple effects of previous supply chain issues will continue.
Labor Shortages
Another issue affecting construction projects is labor shortages. This is a long-term issue in the industry, but it was exacerbated by the pandemic. And these shortages are only expected to get worse as demand increases. The industry may also experience labor setbacks due to new coronavirus variants and other pandemic-related challenges.
The labor shortage issue has pushed many construction companies to raise hourly wages, which has added to increasing construction costs and higher material prices.
In addition to the construction industry, the data center industry has experienced labor shortage problems of its own. A 2020 survey found that half of data center operators struggled to find candidates for open positions. Data center owners can't open up a new data center until they are fully staffed, which can (along with construction challenges) cause delays.
How Modular Data Centers Can Overcome Construction Challenges
Whether you're a colocation provider trying to keep up with demand or an enterprise trying to meet computing needs, you need the right solution to handle the challenges discussed above.
For many data centers, this solution is modular construction. Because this model leads to faster, simpler deployment, modular data centers can directly address challenges facing data center owners. Let's take a closer look at how modular data centers can improve the data center construction process in the face of supply chain and labor challenges:
Some positive aspects of going modular include:
Fewer construction variables: Modular data centers are manufactured in controlled indoor facilities according to predetermined processes. This automatically removes many variables that can cause delays in traditional construction projects, such as weather.



Vendor-agnostic approach:

Modular manufacturers like PCX can minimize supply chain issues and lower costs by taking a vendor-agnostic approach to sourcing materials and components. This means they aren't hemmed into purchasing from a specific supplier. Instead, they can source materials and components from any supplier that meets quality standards and delivers on time.



Economies of scale:

Because modular data center manufacturers are continually building data centers, they can take advantage of bulk ordering discounts, reducing material costs by 5-10 percent.


Optimized efficiency: Modular data center manufacturers like PCX are well-versed in their field and the industry, with the experience needed to optimize processes. Modular construction minimizes waste in labor, time and materials. These savings are passed on to data center customers.


Minimal on-site expertise: Modular data centers leave the factory pre-assembled and ready for a simple installation. This plug-and-play nature means you need fewer laborers and less expertise on-site to handle the installation. This is hugely beneficial in the face of labor shortages.


Flexible timelines: Whether you run into construction delays when building your facility or need more time to staff your data center, clients utilizing a modular build for their data center can take advantage of a Vendor Managed Inventory (VMI) arrangement. This means the data center solution provider, like PCX, will agree to pre-build a prescribed number of solutions and hold them in an off-site, climate-controlled factory until the customer is ready to receive them. This allows clients to gradually build out their facility on-demand, utilizing the shortest possible timeline to fit their schedules and needs.


Ultimate scalability: Many businesses struggle with cash flow and may have trouble predicting the future due to unusual circumstances. Fortunately, with modular data centers, you can choose to purchase the infrastructure you need right now, and PCX will supply more modular units when you're ready.
Want to learn more about how going modular can improve the construction process? Read our blog post, "Five Features of Modular Data Centers That Make a Construction Manager's Job Easier."
Trust PCX for Modular Data Center Solutions
These are challenging times for data center operators and construction companies. New challenges warrant looking at your processes to see if it's time for an innovative solution. Consider going modular with your next data center project. PCX is a manufacturer you can trust for high-quality modular data center solutions that fit your specific needs and help you take advantage of all the benefits above.

Want to learn more? Contact us to get the conversation started!