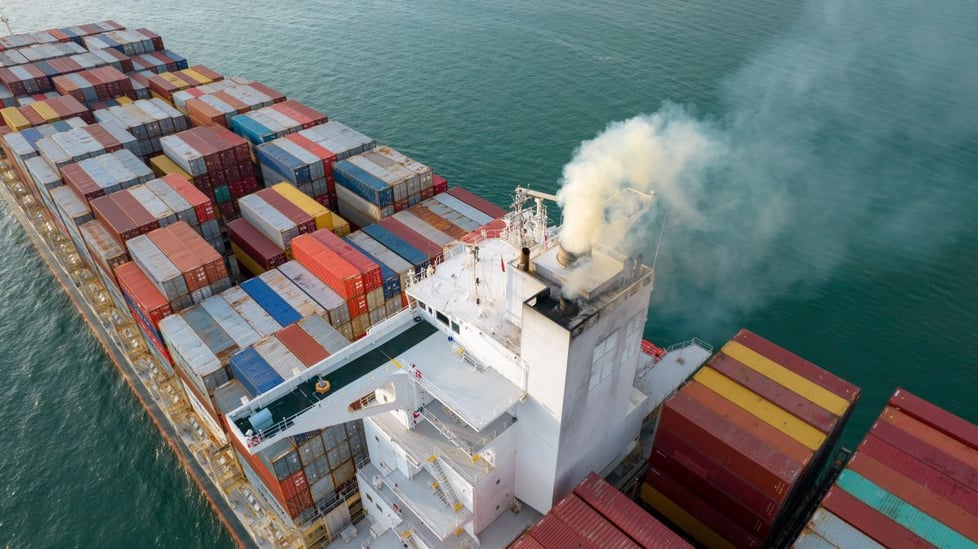 Reducing carbon emissions has become an increasing area of focus for modern data centers. Many data centers have already made significant progress on reducing the carbon emissions that are a direct result of, or closely tied to, their operations. Therefore, attention is turning to less direct sources of data center carbon emissions. Learn more about these emissions and how data centers are taking steps to reduce them.
What Are Scope 3 Emissions?
The Greenhouse Gas (GHG) Protocol has established three scopes to classify various types of carbon emissions businesses should monitor.
Scopes 1 and 2 are focused on carbon emissions data centers directly produce through their operations and the emissions produced by the power they consume, respectively. Scope 3 emissions encompass all of the indirect emissions produced across a data center's value chain.
GHG breaks these emissions down into 15 categories to help companies accurately report Scope 3 emissions. These categories include:
Purchased goods and services
Capital goods
Fuel- and energy-related activities not included in Scope 1 or 2
Upstream transportation and distribution
Waste generated in operations
Business travel
Employee commuting
Upstream leased assets
Downstream transportation and distribution
Processing of sold products
Downstream leased assets
Franchises
Investments
The environmental impact of a data center must take into account its entire lifecycle. From the construction of the data center and its infrastructure to the decommissioning of the equipment, every step must be evaluated.
The Challenge Inherent in Controlling Scope 3 Emissions
It's understandable that some data center stakeholders feel more confident when it comes to their Scope 1 and 2 reduction efforts but are a bit intimidated by Scope 3 carbon emissions. Scope 3 presents a greater challenge to data centers than Scopes 1 and 2 because these emissions are more difficult to track and are partially outside the data center owner's control. Scope 3 challenges owners to think about all the ways their operation impacts the environment and to think outside the box in terms of how they make day-to-day decisions.
Even large tech companies who have made lofty commitments toward sustainability have struggled with Scope 3 emissions. Take Microsoft, for example. The company has one of the most ambitious goals in the industry, aiming to be carbon negative by 2030. While Microsoft has made great efforts to keep Scope 1 and 2 emissions low, its Scope 3 emissions are 50 times bigger than its Scope 1 and 2 emissions.
This is due in part to the company's success. As business boomed, its supply chain grew. A larger, more complex supply chain tends to mean greater Scope 3 emissions by default. Companies such as Microsoft are grappling with how to accurately track Scope 3 emissions and hold suppliers accountable in order to progress toward their environmental goals.
Steps for Improving Scope 3 Emissions Across the Data Center Value Chain
So, how can enterprises make real progress toward minimizing Scope 3 carbon emissions? Consider these best practices:
Select like-minded partners.
Make a point to partner with vendors and manufacturers that share your commitment to sustainability and minimizing emissions. See whether they have any goals or have proven success in this area. For example, you should ask potential construction partners if they have experience helping projects achieve Leadership in Energy and Environmental Design (LEED) certification.
Communicate goals with suppliers.
If you want your vendors to take an active role in helping you meet your environmental targets, communicate your expectations from the start in calls for proposals. Contracts should also outline any expectations to ensure you and your vendor are on the same page and so they will be held accountable for delivering on those expectations.
Strive for transparency across the supply chain.
It's not enough for vendors to simply tell you they're working hard to reduce emissions or they're committed to a certain target. You need to see this firsthand. Let vendors know how important transparency is to you. Suppliers should be able to document the level of emissions produced in their manufacturing processes, use of materials, and so on.
Proactively help suppliers reduce emissions.
Scope 3 carbon emissions are not entirely outside of your control. You can take an active role in helping your suppliers improve their carbon footprint. For example, Intel is working alongside its supply chain members to connect them to training sessions, conferences and other resources aimed at educating and empowering them to reduce carbon emissions.
Reduce Scope 3 Carbon Emissions with Efficient Modular Construction
It's time to look beyond Scopes 1 and 2 and seriously consider the emissions produced across the entire data center value chain and lifecycle.
If you're looking for an eco-friendly solution for a new data center build or expansion, consider modular data centers (MDCs). These prefabricated units are inherently more environmentally friendly than stick builds. For one, a controlled manufacturing process produces less waste than a traditional on-site construction project.
You can achieve the best results by working with a vendor such as PCX that prioritizes efficiency and sustainability. PCX is a trusted manufacturer of MDCs, skids and other data center infrastructure. In addition to our own efficient practices, our vendor agnosticism enables us to offer you more control over who you include in your supply chain.
Want to learn more about timely data center topics? Subscribe to the PCX blog for updates.