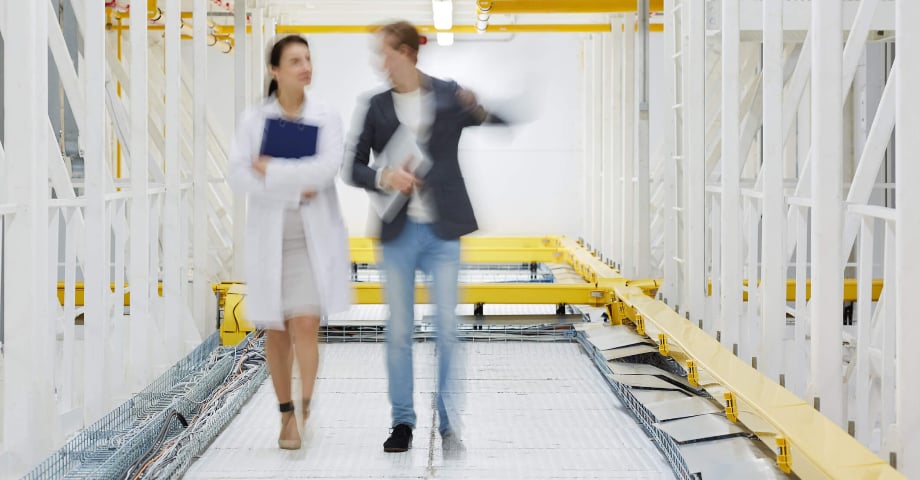 When it comes time to design a new modular data center, it can be easy to source all of your materials from a single supplier. Though it might simplify the procurement process to do it this way—and you might even be able to take advantage of discounts with that approach—it doesn't mean you'll get the best outcome for your business.
Even the best data centers in the world will need to be upgraded over time. At the same time, it's virtually impossible for a single supplier to be the best solution for every single sourcing need.
On the flipside, by adopting a vendor-agnostic approach to modular data center design, you get maximum design flexibility and the ability to future-proof your data center needs by opting to build with the most versatile components on the market.
Vendor Agnosticism = Better Modular Data Center Design
A vendor-agnostic approach to data center design enables organizations like yours to maximize ROI while ensuring the data center meets business needs as best as possible. Beyond that, vendor-agnosticism delivers a number of critical benefits that today's leading organizations can't afford to do without.
1. Eliminates vendor lock-in
Without a vendor-agnostic approach, you run the risk of being forced to rely on a single vendor—or even a single brand—for every critical component. When something breaks or needs to be upgraded, you're locked into that single vendor's portfolio. Even if it becomes apparent that there are better solutions on the market, you won't have a choice but to keep sending business to the supplier in question.
At the same time, a vendor-agnostic approach can make it easier for you to hire technicians and engineers to fix problems that might exist or install new products and upgrades. If you're relying on one brand, it may be harder to find workers who are familiar with those products—particularly because there's a shortage of talent that's even more pronounced during the COVID-19 pandemic.
By taking a vendor-agnostic approach, you're able to buy products from a multitude of vendors, which enables you to optimize for price, functionality, versatility or any other metric you may be focused on for your data center project.
2. Makes it easier to build the best data center
No single vendor has the best of everything. Another side effect of vendor lock-in is that you're not always able to get the best components for the task at-hand. For example, Vendor A might have some of the best power distribution components on the market, while Vendor B offers best-in-class cooling and chiller packages, and Vendor C offers the best IT server-rack enclosures.
When you're working with a single vendor, it's impossible to build the best data center because you're stuck using one company's products. A vendor-agnostic approach, on the other hand, makes it easier for you to design a data center that meets your specific needs in a comprehensive manner.
3. Scales more efficiently
When you're able to draw materials from a number of different vendors and choose the perfect components for the task at hand, it's easier to scale your data center as your business needs evolve.
This is a big deal, because the last thing you want is to discover a need to add more servers and capacity as your company grows—only to find out the hard way, at the worst possible time, that your single vendor's supply chain is disrupted and you'll have to wait months for new products to come in.
4. Integrates more smoothly
A vendor-agnostic approach also makes it easier to integrate various systems into your data center.
For example, if you need to connect your prefabricated electrical distribution center to other critical systems, the last thing you want is to be stuck using a single vendor's product line. That could cause you to have to call in specialists or spend a lot of time internally figuring out how to make disparate systems compatible.
With a vendor-agnostic approach, this problem is largely avoided.
How to Create a Vendor-Agnostic Data Center Design Plan
At this point, you might be thinking that a vendor-agnostic data center design plan will largely benefit your data center project. But you might be wondering about how to go about creating such a plan. After all, you don't have the time to pick up the phone and call every vendor under the sun to establish the relationships you need to move forward in this direction.
Good news: Creating a vendor-agnostic data center design plan doesn't have to be hard at all. You just need the right partner in place—one that has a comprehensive vendor network filled with suppliers of every data center component you might need, including power distribution, UPS systems, fire suppression and detection, racks, cabinets, DCIM, cooling solutions and more.
That way, you get to leverage the partner's network, enabling you to enjoy all of the above benefits without having to do any of the heavy lifting yourself.
To learn more about how modular data centers can help you create a vendor-agnostic data center design plan and what to look for in a partner, check out our free guide, Selecting the Right Partner for Your Modular Data Center.