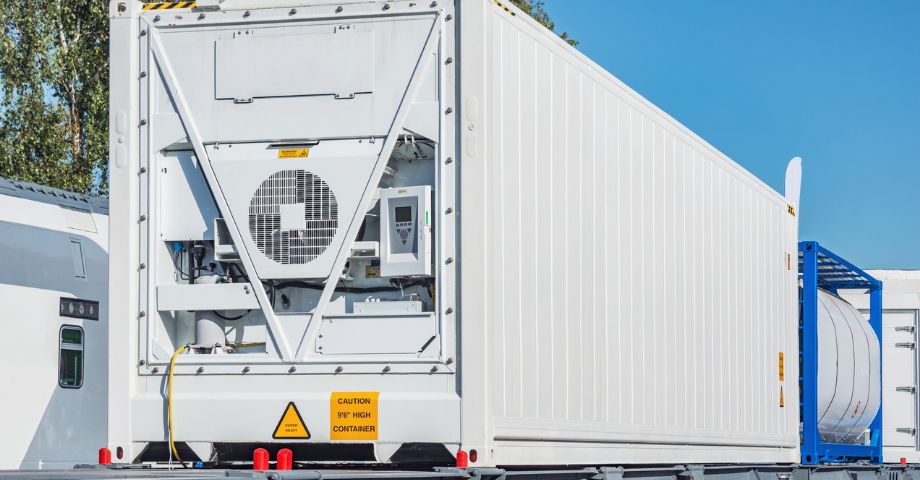 Not only are new data centers cropping up in record numbers across hotbed regions such as Northern Virginia and the Pacific Northwest, they are also being deployed to more rural areas and other new, less-served markets. But thanks to pandemic-impacted supply chain disruptions, data center construction can be a bit of an ordeal.
These days, there is no guarantee that the materials and components needed to fulfill orders will be available for a given timetable–or at all. This high level of uncertainty makes it difficult—and sometimes impossible—to move forward with new data center construction, without first weighing all of the available options and associated risks.
One of the most crucial decisions that needs to be made early in the design process is the type of enclosure to utilize when housing the new data center. With the supply chain still currently delayed, traditional stick-built options seem extra resource-heavy, but ISO and custom enclosures have their pros and cons too.
The Benefits and Challenges of Each Enclosure
Concrete
When compiling a list of the pros and cons of concrete/stick-built data center enclosures, the results are even. These enclosures are sturdy, weatherproof and secure. However, they lack scalability, are slow to build and require more resources to construct and maintain.
With skilled labor and construction materials hard to come by, traditional building methods aren't very practical. But when a data center is included as part of a bigger facility construction project, the economy of scale benefits (e.g., lower dollars per kilowatts and lower costs of cooling) compensate for some of the downsides.
ISO
Like many things these days, ISO containers can be hard to come by, which can affect deployment timelines. But procurement issues aside, there are several beneficial reasons to go with an ISO data center enclosure.
The first is logistics. ISO containers are easy to place on a freighter and get on the water, making them highly transportable to various areas and locales. This portability also makes them a good choice for harsh environments and mobile projects that may require the data center to move around.
ISO containers are definitely more scalable than stick-built enclosures, but the walls of ISO containers can make joining multiple containers a bit costly and time consuming.
Space may also be an issue for ISO data centers. These containers are only 8 feet wide and 8½ feet tall, which isn't a lot of room when you need to be able to pull racks in and out, without destroying cables.
Custom-Built Enclosures
Modular data center enclosures are hands down the most scalable, flexible and easiest to deploy option of the three.
These data center enclosures are manufactured in a factory, so they are built to the customer's exact dimensions and customized to meet their needs. Multiple modules can be connected together easily, which makes scaling up capacity simple and fast.
There aren't a lot of cons to modular data centers, but the actual design is one area to watch. For example, an enclosure that doesn't have a vestibule between the outside door and the server racks will have chronic humidity issues.
Every time someone opens the door, they let in humidity. The cooling system then has to dehumidify the air, which affects the system's ability to cool the servers, and in turn, affects power usage.
It's also important to be aware of transportation regulations when building to the customer's dimensions. If a custom enclosure is outside of the standard size specifications, transport will require an escort vehicle, which can get expensive.
From a capital expenditures (CapEx) perspective, stick-built facilities fare somewhat better than their ISO and custom counterparts, because they can capitalize on economy of scale. However, when you factor in environmental impact and the speed and ease of deployment, CapEx savings aren't necessarily the best benchmark for deciding on a build method.
Where Data Center Type Makes the Biggest Difference
Capacity, power supply and cooling systems are key factors to consider when building a data center, but the purpose of building the data center plays a major role in choosing the type of construction.
Research and Healthcare
Higher education and healthcare facilities are best served by modular designs. For universities, compiling and analyzing research data requires high-performance computing in a flexible setting. These data centers may need to be moved around to multiple sites during the course of a study and that isn't as practical with ISO, or even possible with concrete builds.
Even before COVID-19, the healthcare industry was booming. Many regions are expanding existing hospital facilities and building new specialty centers to stay current and competitive.
These hospitals aren't going to devote valuable space in brand new patient-care wings for a data center. Instead, they are going to park a limited amount of IT in an ISO container, possibly located in the parking lot, and use the space in the building to generate income.
Space Constraints/Preferences
The other side of the space constraint coin is those companies that want to get rid of space, not make more of it.
With access to data center skills dwindling, many organizations are migrating as many IT functions to the cloud as possible. These companies don't want to run data centers anymore. They don't have the workforce and they don't want the added expense.
The cloud offers a much better cost model and it's less risky now than it used to be. By moving day-to-day IT to a trusted service provider, businesses can recoup some of their building space for other initiatives that generate revenue, and move the data center infrastructure into a 700-square-foot module adjacent to the building.
Scalability
Data is practically currency in today's business environment, and your ability to scale capacity quickly has the potential to affect your company's bottom line. Technically, concrete, ISO and custom-built enclosures are all scalable in some sense of the word, but some types offer more scalability than others, which needs to be considered based on your organization's needs.
In order to accommodate future capacity, stick-built data centers have to be initially constructed with room to grow. This requires a leap of faith, because you start with a giant unfilled space and (hopefully) fill it later. In the meantime, you're on the hook for cooling and maintaining the unused space.
Custom modular enclosures give businesses the best environment to grow in. They scale faster because new additions are delivered to your site ready to deploy, and you only pay for what you use.
The Future of Data Center Enclosures
Looking ahead to what comes next in data center construction, it's clear that custom enclosures will lead the way.
As edge and IoT technologies take hold even further, more compute will move closer to the users to increase speed and reduce latency. You're not going to build concrete for edge computing; you're going to build a small enclosure that can easily be relocated.
Concrete is too static and ISO is too constraining to be effective in this environment. Modular, flexible, built to any size and fast to deploy: That's the future of data centers.
Is your organization future-ready? If you are ready to make the leap to a scalable, highly customizable data center, the first step is finding a partner you trust. Download Selecting the Right Partner for Your Modular Data Center to learn what to expect from a partner and how to know when you've found the right fit.