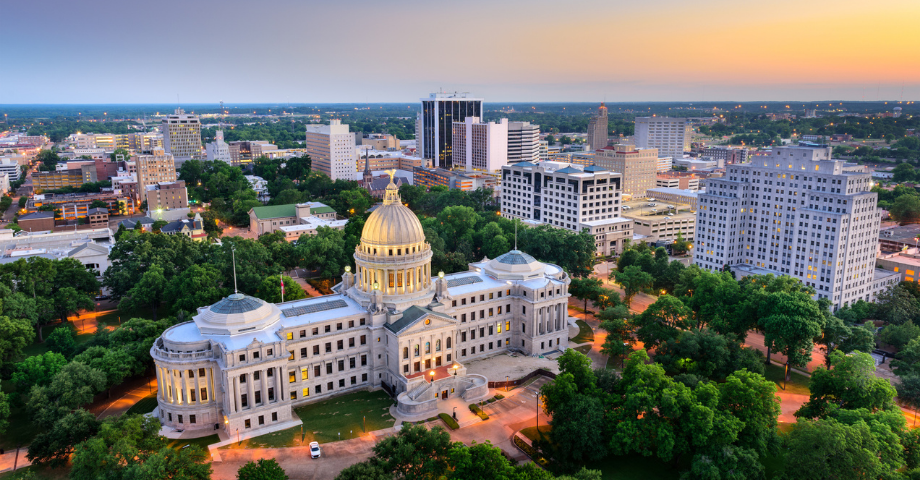 According to CBRE's 2021 Market Outlook, total data center inventory is expected to increase by 13.8 percent in 2021. Growth in the major data center hubs such as Northern Virginia, Seattle and Dallas/Fort Worth is showing signs of plateauing, so much of this growth will likely occur in smaller markets.
Why Data Centers Are Moving Away from the Core
Although hyperscale and cloud aren't going anywhere, because users are changing how they consume—and, by extension, generate—data, in some cases, the users are better served by smaller facilities in more remote locations.
Data center owners tend to open facilities in these smaller cities to fulfill one or more of the following needs:
Proximity
Most businesses are beholden to the internet for the bulk of their operations, which requires a significant amount of capacity. Many organizations are opting to move their data center functions off-site for security, budget and staffing reasons, but they still want their data and applications nearby, so they can keep an eye on them.
Edge computing
Edge computing is getting a lot of air time right now as the Internet of Things (IoT) and smart devices become more and more ubiquitous in day-to-day life. Edge technology works best when data processing and storage are close, so positioning data centers in multiple regions significantly improves performance.
Latency
Today's users are habitual consumers of bandwidth-intensive applications, and they like them delivered fast. Whether streaming video or gaming online, moving the content closer to the end user improves speed and reliability, while mitigating latency issues.
Distributed workforce
COVID-19 sent millions of employees home to work, and many of them will be staying there. With no reason to live near the office, workers are free to move out of urban areas and take their computing needs with them.
Why Smaller Markets Are Ideal for Colocation Data Centers
Structure Research predicts the global colocation industry will add almost 2,000 megawatts of capacity annually between 2020 and 2025, and much of that capacity will be established outside of the main data center regions.
Colocation data centers can benefit from establishing a footprint in the second-tier markets due to the nature of the services they provide. As discussed above, the reasons for expanding capacity into smaller markets have to do with moving data processing and storage as close as possible to the people and devices that need to use it.
But in many cases, the population or application usage in the non-core areas doesn't warrant a dedicated, single-tenant data center facility. Colocation data centers provide scalable capacity to multiple tenants who only pay for what they need and benefit from economies of scale. This is done by sharing power, cooling and security costs with other tenants.
Modular data center construction makes it easy and cost-effective for colocation data center owners to establish a footprint in multiple small markets so they can offer clients widespread coverage, even at the edge of the network.
How to Determine if It Makes Sense to Build in a Smaller City
There are several factors to consider when scouting smaller cities for a new data center:
Demand: Is the region's population growing? Is there an industry moving into the area such as research, healthcare or financial services that requires a significant amount of capacity?
Infrastructure: Is there sufficient access to fiber and a reliable power source?
Risk: Is the city located in an area prone to natural disasters such as hurricanes or wildfires?
Staff: Are there qualified, skilled workers in the area to support the data center tenants and manage the facility?
Competition: Is the market already saturated or can it support an additional colocation facility?
What Drives Investor Interest in Secondary Market Data Centers
Investor interest is shifting away from hyperscale facilities and the main data center hubs, opting instead to provide funding to companies building facilities in small cities such as Greenville, South Carolina, and Chattanooga, Tennessee.
This change in focus can be attributed to the increased demand for edge computing, as well as the likelihood that remote workplaces are here to stay for the foreseeable future.
Although the current data explosion won't last forever, it's a safe bet that we won't ever see a significant drop in capacity demand below current levels. As IoT usage, 5G adoption and reliance on the internet for a huge percentage of business and personal needs steadily increases, colocation data centers can be poised to provide the bandwidth required to meet the demand in both big and small markets.
Learn more about where colocation data centers are heading with our e-book, Key Takeaways from CBRE's 2021 Data Center Predictions and the Impact on Colocation.