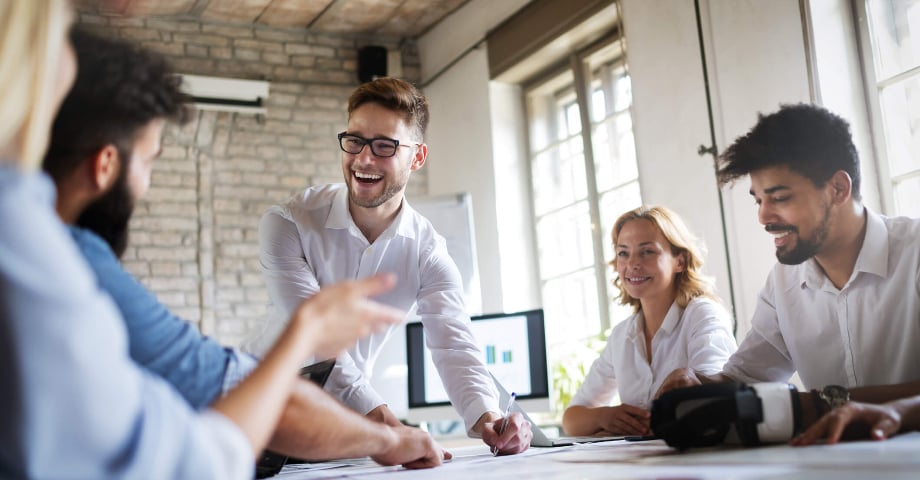 Data center design, engineering, and construction professionals are under increased pressure to build hyperscale data centers faster than ever before. The longer it takes to bring new data center capacity online, the longer the time to revenue. The ongoing challenge is to deliver more, scalable capacity in a shorter period of time, which is why systems architects are embracing modular data centers as the solution.
Why Go Modular
Although modular construction is not a new concept, requisitioning turnkey modular data centers and prefabricated electrical distribution systems is still new to many data center designers. If you have been building data centers the same way for the past decade using the same team of suppliers and subcontractors, then going modular may be outside your comfort zone. After all, if the old methods work in the past, why would you change? The answer to that question is the substantial savings in time and money, as well as the added flexibility you get by going modular.
If you are still relying on the old design-and-build methodologies, then you are missing out on the numerous benefits you get from modular system design, such as:
No cost overruns due to inclement weather or delays on the job site
Totally predictable costs and delivery dates
An estimated 30 percent savings in construction costs
Much faster time to deployment (as fast as 24 weeks rather than 24 months)
Smaller operational footprint
Mobility (can be installed almost anywhere) and scalability (the ability to add more capacity when you need it)
Higher density with much lower power-usage effectiveness (PUE)
There are so many advantages to commissioning a modular data center over stick-built construction. However, to get the most from modular data center design, you have to know what to ask for.
Tips for Modular Data Center Success
Once you fully understand the many benefits of modular data center design and prefabrication, you can start developing strategies to incorporate prebuilt electrical and data systems into your next construction project. However, to get the most from any modular data center project, you need to know how best to get started and what to look out for when working with modular data center manufacturers.
Here are some tips to get you started.
Know What You Want from Modular Data Center Design
Choosing a modular approach to data center deployments gives you a lot of flexibility, so you need to have clear objectives when you start talking to data center fabricators. To get you started, consider the following questions:
Are there specific design challenges in terms of space or capacity?
What are your objectives regarding delivery schedules and cost containment?
Are you installing inside a prebuilt structure, or are you looking for a skid-based data center solution to go outside the building?
Having a solid understanding of what you want to achieve with your modular design approach, as well as potential restrictions, can help you confer with the fabricator about the best strategy.
Be Open to Design and Installation Suggestions
One of the primary reasons you want to go off-site to manufacture your data center is to take advantage of a more compact design and reduced PUE. To ensure you're engineering the most efficient design, don't be afraid to ask questions and accept expert recommendations along the way. If you're working with a reputable data center partner, they should have years of experience, as well as a variety of accreditations under their belt. They can use that insider knowledge and expertise to provide you with a plan and design that will meet all of your needs. The top tier data center fabricators will even send an engineering team to assess the installation site in order to help you design the best possible solution, in-line with your preferences.
Be Sure Your Team Buys into the Modular Concept
One critical success factor for a modular data center build is ensuring that everyone involved in the design and construction—including IT operations, the electrical contractor, engineers and other teams on the job site—are on board with using a modular approach. For years, organizations have relied on traditional stick-built construction methods for new data center projects. However, due to a growing skilled labor shortage and other industry trends, these methods are becoming highly inefficient and costly.
Although modular designs offer many benefits over traditional construction methods, it can be difficult to convince your team to adopt a new process—especially when they don't see anything wrong with how it's been done for years. Educating your team on, and explaining the many benefits of going modular can make them comfortable with what to expect before you even begin. It can also help ensure there aren't any missteps along the way.
Review Milestones and Delivery Schedules
Most construction projects tend to be linear, where one step follows the next; but by manufacturing data center assemblies off-site, you can complete much of the construction on-site while you await delivery. This is one way that modular systems can save you time. However, to make the most of available crews and resources, you need to be able to maintain a reliable schedule. A good system fabricator will be able to provide specific dates for construction milestones and delivery, so that there are no construction delays.
Use Modular Systems for Hybrid Cloud and Edge Computing
An ongoing trend in data center design is finding new ways to increase data processing capacity, which means embracing hybrid cloud strategies and edge computing as part of the design. Modular data centers can provide an ideal approach to both hybrid and edge computing infrastructures, through the provision of pretested, secure and scalable platforms for high-capacity computing. As more processing power becomes required, modular data centers can be adapted and scaled as required, to meet your specific needs.
Design for Future Capacity
Where modular data center design really shines is in providing scalable capacity. If the data center you are installing is not expected to require more data capacity for several years, then a modular approach may not be your best option; but with added demand from the Internet of Things (IoT), big data and other computing trends, every data center needs more capacity. So by going modular, you can build in elasticity for expansion.
The best tip we can offer for any modular data center project is find a data center fabrication partner you can trust. You want to find a vendor with a proven track record for reliability and affordability, as well as one who can help you look like a hero on your next data center project. If you want to learn more about modular data centers, be sure to access The Complete Guide to Modlar Data Center Solutions.