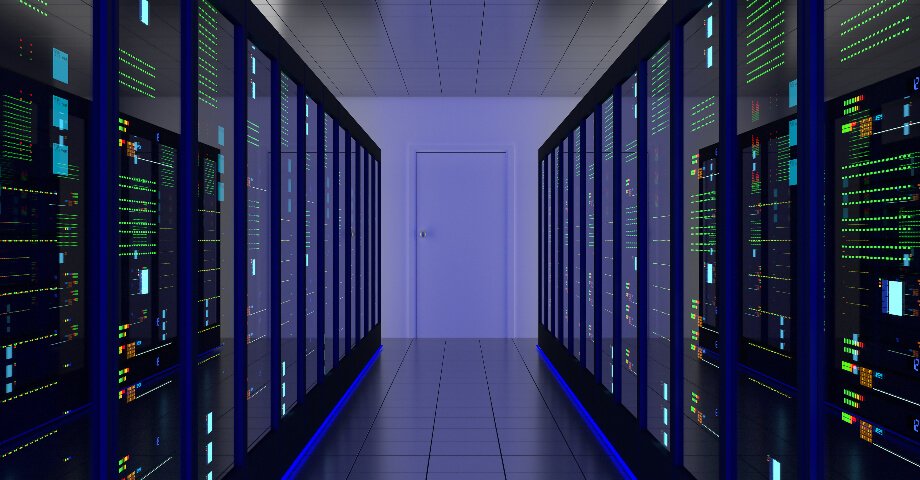 It wasn't that long ago that if you needed computing capacity, your best bet was to build your own data center. But naturally, committing to your own data center has its drawbacks. Although an on-premise data center gives you more control over applications and information, designing an in-house data center that is cost-effective and scalable, it isn't without its challenges.
With the coming of the cloud, many businesses find it easier to lease data storage and computing capacity from Amazon Web Services, Microsoft Azure or another service provider. But the drawback is you have to surrender some control when you opt for cloud services. That's why more IT executives are including data center colocation as part of their strategy.
When asked if they are exclusively using on-premise data centers, only 6 percent of 200 IT executives polled said "yes." That means that 94 percent are using some combination of on-premise, cloud and data center colocation services. The colocation market has been growing and is expected to continue to grow at a compound annual growth rate (CAGR) of 14.6 percent, growing from $31.5 billion in 2017 to $62.3 billion in 2022. Much of colocation market growth is being driven by hyperscale data centers. In 2018, wholesale hyperscale data center colocation operators grew 24 percent, and retail hyperscale colocation operators grew 16 percent.
More data center operators are opting for data center colocation to give them scalability and reliability at a reduced cost.
What Is Data Center Colocation?
Before delving into the pros and cons of colocation and hybrid data centers, let's clarify what we mean by colocation.
A data center colocation facility is where a business can rent space to install their own computer servers and data storage systems. The colocation operator supplies the building, cooling, power, bandwidth and physical security, while the tenant provides their own computing hardware. The tenant or customer also owns the actual computer equipment and is responsible for systems design and configuration. They can either staff the data center with their own IT team, or they can rely on remote hands services. With remote hands services, the colocation operator provides on-site technicians to manage routine functions, such as rebooting systems, configuring switches and routers, hardware and software replacement and routine maintenance.
What Is Driving the Adoption of Colocation?
Many companies today are adopting a colocation strategy as demand for more data processing and the need for greater reliability continues to grow. Due to colocation facilities specializing in data center operations, they have zero downtime with redundant power and broadband connections. They are proving popular with companies that need to manage large data stores because it's easier to set up a colocation data center closer to the data source for edge computing. Using regional colocation centers also streamlines data delivery to area partners, especially if you are moving large blocks of data.
Industries such as healthcare and financial services rely on colocation services because they require 100 percent uptime and secure services. Colocation providers are known for maintaining strict security, within both the realms of physical operation and virtual security. As part of their services, first-class colocation providers offer granular control over application and data access, as well as testing for security vulnerabilities and remediation services.
Software-as-a-service (SaaS) providers also tend to rely on colocators because the guarantee of uptime has to be part of their brand. Another advantage of using colocation operations is they are readily scalable. It's relatively easy to add more storage and processing capacity, as well as expand using a hybrid strategy that adds cloud access to colocation services.
Colocation Versus On-Premise Data Centers
Of course, colocation isn't for everyone. There are still plenty of organizations that rely on their own private data infrastructure.
Having your own servers and data storage on site is the preferred strategy for most small businesses and for organizations that are concerned with data security. If you control every aspect of the data center, then you control physical and digital security as well. Many companies that store sensitive data or have to maintain strict data controls for regulatory compliance will maintain their own data center for sensitive information.
The downside of maintaining an on-premise data center is overhead. Servers and equipment racks require space, and many organizations allocate more physical space than they need, to accommodate future expansion. On-premise data centers also require more robust HVAC cooling, as well as reliable power and dedicated broadband access. In addition, you have to allocate more cooling, power and data transmission capacity than you need to accommodate expansion, and that means paying for more capacity than you actually use.
Staffing requirements also add overhead. To maintain an on-premise data center, you need a team of IT professionals to monitor and manage operations. Of course, this can prove to be an advantage because it gives you total control over data, 24/7 access and allows you to tailor systems management and expansion. Though most colocation facilities offer remote hands support, that is no substitute for hands-on control by your own team.
On the other hand, colocation requires less capital up front because you are renting a facility. You still install your own computing equipment, but you don't have to worry about installing your own infrastructure, such as cooling, power and broadband capacity.
Hybrid Data Infrastructures & Modular Solutions
For most companies, colocation versus an on-premise data center isn't really an issue, because they embrace both. Hybrid data infrastructures offer the best of both, providing total control over sensitive data hosted on-site and the scalable, expanded capacity afforded by colocation.
Whether you are looking to expand your on-premise data center, establish a colocation data center, or expand your hybrid data infrastructure, you will need to install your own racks and equipment. More and more companies also are adopting modular data center designs to simplify construction and create a computing infrastructure that is easier to scale. By utilizing prefabricated data center systems, you can create a data center for any physical space that can be installed quickly, while being easier to move, if necessary.
PCX specializes in modular electrical and data center solutions for installation on-site or at a colocation facility. If you want to learn more about our tailored solutions, check out The Complete Guide to Modular Data Centers.