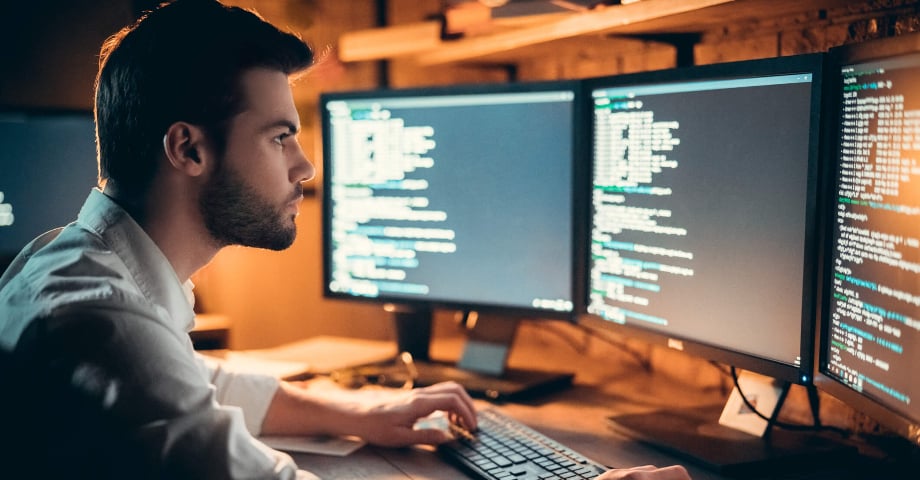 Data center architects are continually developing new strategies to make data centers more efficient, easier to integrate and scale. However, when designing a data center, you often have to mix and match switches, servers, storage components and other hardware, which makes it more difficult to design for superior performance or better energy efficiency. The Open Compute Project (OCP) was created to form a global community where vendors can collaborate on designs, specifications, and lessons learned from data center projects to ultimately make computer hardware more efficient, scalable, and versatile.
The concept of open computing is not new. There has been open-source software for some time and the Open Compute Project applies the open-source concept to computing hardware and designs, which includes productized computing hardware, servers, data storage components, racks and network switches. The idea is to make it easier to develop better technology through collaboration, using the open exchange of designs and ideas to create solutions for computing infrastructure that is more efficient, easier to customize, more cost-effective and more compatible. OCP hardware designs are released for open access by the market, so manufacturers can create their own OCP equipment, similar to the way you would create software widgets for an open-source software platform, like WordPress.
Companies that join the OCP are afforded the opportunity to collaborate with other market leaders to develop new and openly available solutions to computing hardware problems. OCP is a community in which participants get to share solutions, present designs and work together on innovations that will shape both the Information Technology (IT) industry and the data center ecosystem. OCP also serves as a marketplace in which members can buy open-computing hardware designed using OCP guidelines and principles.
Participating in the OCP
The inspiration for the OCP and its core principles started in 2011, when Facebook completed its Pineville, Oregon, data center. This data center proved to be more energy-efficient, more scalable, 24 percent less expensive and 38 percent more energy efficient, so Facebook decided to share its design and joined with Intel, Rackspace. Goldman Sachs and Andy Bechtolsheim, cofounder of Sun Microsystems; effectively creating the Open Compute Project.
In keeping with the tradition of open collaboration, anyone can contribute hardware or software to the Open Compute Project Community, as long as those contributions meet three of the four basic OCP tenets:
Efficiency – Design efficiency covers many areas, including power usage, cooling, performance, latency, costs, etc.
Scalability – Data center scalability is essential, so all OCP contributions must be scalable, which can be characterized by remote maintenance, servicing, upgradability, error reporting, etc., and each contribution has to be thoroughly documented.
Openness – All contributions must be open (or as open as possible) so others can build on it. This means contributions should comply with existing interfaces and be built on existing OCP contributions.
Impact – OCP contributions also should have a positive impact within the OCP Community by adding new efficiency gains, new technologies, better scalability, a new supply chain, etc.
OCP Approval
There are different levels of OCP approval for companies and solutions. You can become an OCP Solution Provider for products, or an OCP Colo Solution Provider for facilities. There are also two types of OCP product recognition: OCP Accepted™ for products that have submitted design files, with 100 percent compliance of respective OCP specifications and OCP Inspired™ for products from OCP Platinum, Silver or Gold members without the requirement of submitting design files. Additionally, there is the OCP Ready™ program for colocation solution providers that have met the requirements of the OCP Colo Facility Guidlines for OCP Racks, have completed the OCP Ready Colo site assessment and obtain recognition from the OCP foundation.
Today, hundreds of technology companies involved in all aspects of data center design, hardware and software, infrastructure systems and support services are members of the Open Compute Project.
The Value of OCP
Though access to OCP hardware designs and innovations is free, the value of OCP adoption is undeniable. More than $2.56 billion in OCP hardware was sold in 2018, and that does not include the members of the OCP board, Facebook, Rackspace, Intel, Goldman Sachs and Microsoft. The benefits to participants are proven:
More environmentally sustainable equipment – For example, OCP servers use 50 percent less energy.
Cost savings – Much of that savings is from faster installation time and easier maintenance.
Fast implementation – Deployment is up to 250 times faster than conventional data center build-outs.
Faster maintenance – It takes a maximum of 160 seconds to swap out a server, and most other components can be changed in 60 seconds or less without tools.
Greater flexibility and control - There is no vendor lock-in.
PCX and OCP
Because we design, build and install modular data centers and component systems, we believe in the Open Compute Project and are a proud member of the OCP Community. We are committed to delivering the best possible technology and solutions to our customers, and that includes systems that are simple to install, easy to maintain and cost-effective to operate.
At PCX we actively support standards that we know benefit our customers, such as ISO 9001:2015 for quality management. By adopting OCP principles as part of our data center design and fabrication, we can build systems that are designed for performance and scalability. We also can design systems that can be readily duplicated or extended using additional modules, because OCP participation helps ensure compatibility.