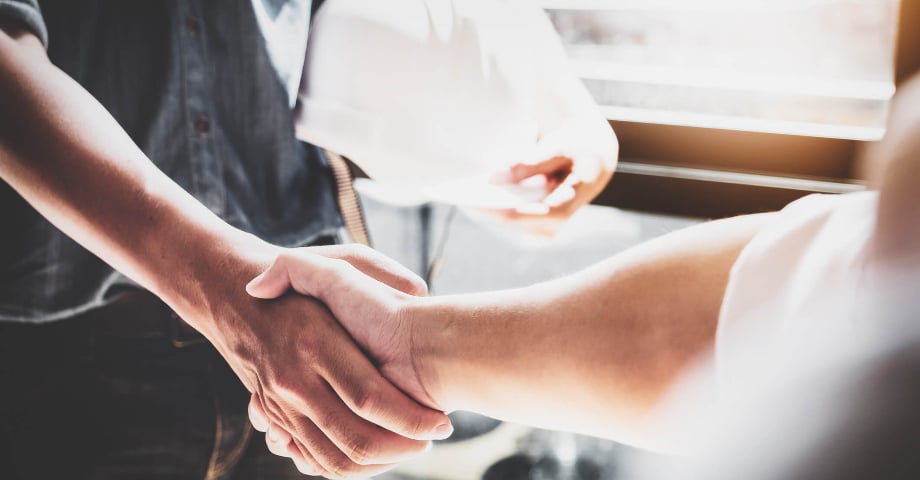 When building a new structure or data center, the client normally lets the engineer and the contractor choose the components they need for the building infrastructure. After all, the architects, engineers and builders were selected for their expertise. However, there are times when you want to use your own equipment. This process is commonly referred to as owner furnished-contractor installed (OFCI).
Why Would You Need OFCI?
There are a number of beneficial reasons that would lead clients to use OFCI:
To accommodate specialized equipment for a specific application. OFCI is often part of kitchen and bathroom construction, in which the owner wants a specific tile or fixture. This same principle applies to commercial construction.
To reduce cost, the owner can procure the equipment for less, if they provide it themselves.
To guarantee delivery dates and speed up the construction process. This is applicable in situations where the contractor has difficulty sourcing the same materials.
To accommodate unique technical requirements, such as specialty racks for data center equipment.
To meet the specification of third-party suppliers, such as a unique equipment design or power requirements.
To lower costs and simplify installation of a standardized design. For example, OFCI materials make perfect sense if you are replicating the same design in multiple locations, such as with multiple retail outlets. If you are building multiple structures using the same design, you get economies of scale in ordering and can use the same schematics and blueprints for each location, using common OFCI components.
One of the greatest benefits of OFCI is that the owner gets control over the quality of the equipment. They also have control over delivery dates, which can help prevent delays and cost overruns.
Disadvantages
There are disadvantages associated with OFCI as well. For example, installation time could increase because the equipment is unfamiliar. Estimates are that labor productivity can be adversely affected by as much as 6 percent. Delivery dates can also be a concern, as materials need to arrive at the right time to fit into the production schedule. Otherwise you have to deal with additional storage and delivery costs, on top of deployment time concerns. You also have to be sure that any special-ordered equipment fits into the building design, including physical space, connectors, power requirements, etc.
The biggest obstacle when utilizing OFCI may be the contractor. Some builders are reluctant to relinquish control of their building projects and won't accommodate OFCI. If you plan to provide equipment or materials, you need to be sure that you can work with the contractor to ensure seamless installation.
Working with a Builder on OFCI
When working with contractors, you want to be sure they are prepared to handle OFCI equipment. Ask leading questions, and make sure they can handle owner-supplied equipment. Here are just a few considerations:
Who is overseeing the process? You will have multiple parties handling procurement, ordering and scheduling, which necessitates having someone to oversee everything. That may even require additional personnel on the builder side, which would add to costs. Make sure you have the right resources in place to coordinate activities.
What about scheduling? To maximize efficiency and minimize costs, delivery dates and installation have to mesh with other activities. Someone needs to manage the schedule, or you will run into delays and cost overruns. It's also a good idea to have a backup plan, such as another source for equipment, in case there is a problem.
How will you handle shipping and storage? You need to arrange for the necessary equipment and material to be delivered to the job site. If you don't coordinate dates, or there is a construction or shipping delay, you may have a truckload of equipment or material that needs to be stored. Be sure to maintain open communications and stay on top of the schedule to avoid delivery problems.
Are you working with team players? When you get into OFCI, collaboration is essential. The contractor will be dealing with elements they don't control, such as the type of equipment, delivery dates, installation and labor requirements, etc., so it's up to the owner to keep the contractor up to date. Make sure you can accommodate the builder's processes and workflow, to ensure there is as little disruption as possible.
When working on technology construction projects, such as a data center, it's even more important to find a vendor that appreciates the philosophy behind OFCI. The power and wiring requirements of highly technical build-outs, for example, may have to accommodate specialized equipment or preconfigured servers. You want to partner with a vendor that understands the need to provide your own equipment, embraces that need and works to accommodate it.
At PCX, for example, all of our prefabricated, modular electrical systems and data centers are completely customizable, and that includes accommodating owner-supplied hardware. We routinely work with clients' engineers, architects and general contractors to accommodate unique requirements and specialized designs, while also being able to easily include OFCI equipment as part of our prefabricated systems.
No matter what the construction project, you want to partner with engineers, contractors and vendors that share your construction philosophy, including OFCI. It should be easy to seamlessly incorporate owner-furnished equipment into any project, and if your contractors can't do so, you'll want to look for a supplier who can.
If you want to learn more about modular design and the latest construction techniques, be sure to download our latest e-book, Selecting the Right Partner for Your Modular Data Center.