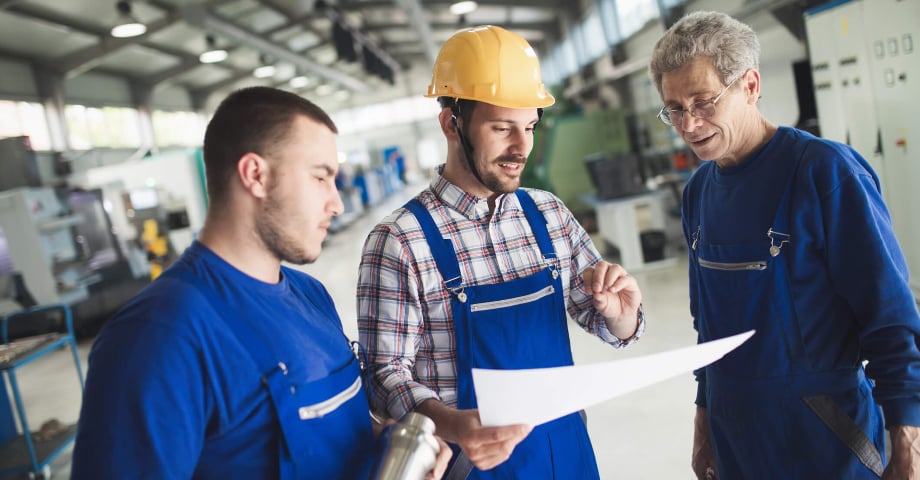 It's no secret that data centers are expensive to build. According to the U.S. Chamber of Commerce, the average data center project carries a price tag of $215.5 million.
With land to acquire, IT equipment to procure and construction costs to absorb, costs can skyrocket before you know it—which is why it's so important to put a lot of thought and planning into how you approach data center design and construction.
Though there might not be a ton of wiggle room on land acquisition costs, organizations usually can shave numbers off IT equipment and construction expenses by doing their due diligence and partnering with the right vendors.
For example, one of the main drivers of higher-than-necessary data center construction costs is supplier layering—a common practice found in the construction industry—in which the end user contributes to several different businesses' bottom lines, usually without being any the wiser.
What is supplier layering in data center construction?
Supplier layering occurs when there are too many contributors in the supply chain, so to speak, and goods and supplies get marked up several times before they ultimately make their way to the end user.
For example, imagine Company A is the producer of metals that are needed to build a data center. Company A sells those metals to Company B at a profit, which then turns around and sells it to Company C at a profit. Unfortunately, you've contracted Company D to build your data center, and it purchases its materials from Company C at a premium too.
In this scenario, you might end up helping four different companies make money, even though only one or two, at best, have earned their portion of your funds.
What are companies doing to remove layers in the purchasing process?
Now that you have a better idea of what supplier layering is, you can begin to figure out how to avoid falling into the trap.
The good news is that there are a number of vendors focused on delivering maximum value to their customers by giving them the best data center solutions as cost-effectively as they can.
Leading data center integrators, for example, have built vendor-agnostic supply chains that enable them to buy directly from multiple original equipment manufacturers (OEM). This allows integrators to mix and match hardware and other supplies direct from the source, thereby ensuring they are able to give their customers the best value possible.
By removing the unnecessary cost layers of distribution, product reps, and installing contractors, the data center builders pass the savings to the end user, while maintaining a nimble supply chain. The flexibility of choice provides best in class solutions and keeps pricing in check, all while maintaining redundancy in the supply chain.
How to find a vendor-agnostic data center builder
Figuring out whether your potential data center suitor can deliver a vendor-agnostic solution to you, starts with asking the right questions. Though this is by no means a complete list, here are some of the questions that should give you the information you need, to figure out the best way forward for your business:
How many suppliers do you work with?
When was the last time you switched suppliers?
What would happen if your main supplier went out of business?
Are you able to create a bespoke data center to our exact specifications?
Have you ever encountered issues in your supply chain? If so, what were they and how did you overcome them?
If a vendor says it only works with a handful of other vendors—or even less—you are probably better off looking for a different solution.
How to partner with the right data center construction company
Partnering with the best data center vendor starts with asking the right questions and putting in the time needed to make sure you make the best, most flexible decision for your business.
If you want a great data center that doesn't cost more than it needs to, work with a vendor that is vendor-agnostic and is open about its sourcing process.
If a vendor is dodging questions about where its supplies come from—or it isn't shining much light into its sourcing and construction process—you'll probably be best off looking elsewhere.
Supplier layering is one of many forces that are pushing organizations toward modular data center construction. Check out our free eBook, The State of the Data Center Industry, to learn more about what data center construction looks like today and why more and more organizations are choosing to build modular data centers, to benefit their organizations.