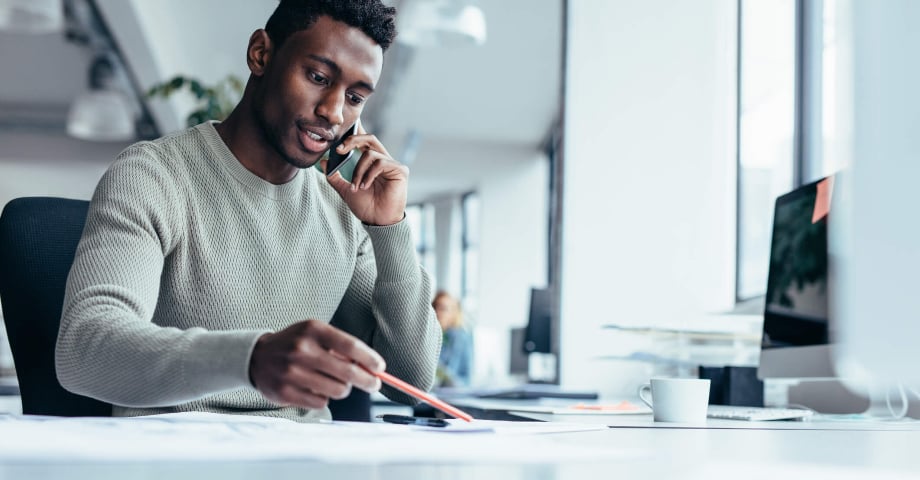 When it comes to data center design, you want flexibility as well as economy. Any data center design will require upgrades and changes over time, so you want to be sure that all the components meet your center's specification and can be swapped out as needed. That's why when you are designing a data center, you want to be sure to work with vendors that use standardized technology and are truly vendor-agnostic.
What do we mean by vendor-agnostic or vendor-neutral? As the term implies, it means that you are not wedded to any specific brand or product. It also means that you are using components that offer the broadest possible compatibility so they interoperate with other components. In a vendor-specific data center, for example, all the hardware and software may be provided by a single manufacturer, which means that any changes or upgrades will likely have to come from that same source, if you want to be certain of easy integration and compatibility. A vendor-neutral data center uses the best components and software from multiple sources, ensuring the components meet the client's unique specification and are compatible and easy to upgrade or replace. When you use a vendor-agnostic approach to data center design, you get maximum design flexibility. You can match hardware components for performance and cost, while designing the data center to accommodate future upgrades and organizational needs.
The Benefits of Vendor Neutrality
When designing any data center, you want to use components that are best suited based on performance, cost and the unique needs of the organization. Vendor-agnostic data center design eliminates risk of "vendor lock-in." It simplifies data center design and makes data center maintenance easier, as any qualified engineer or electrical contractor can handle installation and troubleshooting.
For modular data center design, being vendor-agnostic is critical to providing a scalable and customizable solution to fit your company's unique needs. Being able to draw from various vendors and use the best components available makes it easier to design individual modules that meet specific requirements for power and cooling, equipment type and installation demands. For example, some modular units are designed to operate as self-contained, skid-mounted data centers, while other components may be designed to fit in an existing rack or be mounted on a wall.
PCX, for example, designs both skid-mounted and enclosed electrical systems that can accommodate multiple types of switchgear from different manufacturers. That allows our clients to choose the vendors they prefer and gives us more flexibility in matching the components to the application.
Being able to mix and match hardware vendors makes it easier to choose the best components based on price, performance, size, equipment quality and other factors. It also makes it easier to create extensible modules. Once the module design is finalized, it is easy to replicate, which saves time and money because you don't have to re-engineer each configuration. If a part or component is no longer available, then it's easier to find alternative, matching parts.
Using standardized components also simplifies integration with other systems. If, for example, a modular data center, integrated switchboards or prefabricated electrical distribution center has to connect with other systems, compatibility is assured. Systems can also be installed and maintained by any qualified electrical contractor. This means that upgrades and repairs are much easier and faster, and you don't have to wait for a vendor-certified technician.
Look for Vendor-Agnostic Suppliers
When choosing a supplier for your modular data center or data center systems, you want to be sure that you work with a fabricator that is truly vendor-agnostic. However, there are certain suppliers that are tied to specific manufacturers and vendors for various reasons:
The supplier should be able to offer a choice of vendors, or they should be able to use components from vendors you choose, while taking into account the budget and production schedule. Beware of fabricators that insist on using components from one or two vendors that are not necessarily best suited for your needs. .
Suppliers who specialize in one or two manufacturers' products invest time and money to train and certify their staff in maintenance and repair. As part of their business strategy, they may be seeking to lock you into a service contract or find other ways to capitalize on vendor-specific expertise, which means you have to rely on one supplier for upgrades and repairs.
Established reseller relationships give the reseller suppliers an opportunity for recurring revenue by selling additional components, upgrades and services. Many suppliers create bundled or subscription service offerings to sell you additional equipment or services you may not need.
Choosing a data center and electrical module supplier that is truly vendor-agnostic gives you maximum flexibility in design, fabrication and service. At some point, systems will need to be repaired or upgraded, and you don't want to have to rely on one service resource, especially if it's a mission-critical system. It's better to look for a qualified and skilled partner with the expertise to engineer and integrate complex electrical systems, using the best options available.