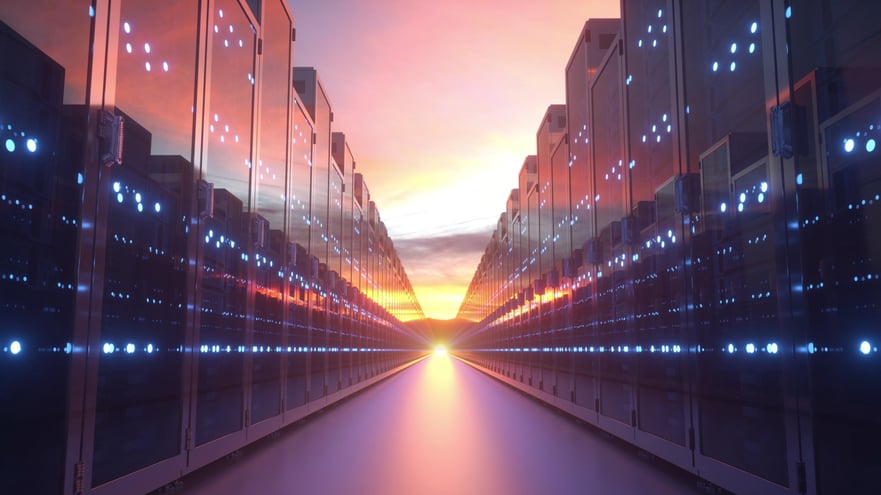 Recent publications in the data center space capture the pulse of the industry, focusing on timely topics like navigating supply chain issues, prioritizing sustainability and planning for the future. In this post, we compile and summarize some of these articles to help you stay on top of what's happening in the data center industry.


Server Watch
The Uptime Institute's (UI) annual survey provides insight into the state of the data center industry. The UI is an independent advisory and think tank known globally for its objective research and data center tier standards and certifications.
The survey includes responses from data center owners, operators, suppliers, designers and advisors. This year's survey revealed some interesting findings:
Sustainability efforts continue to increase, with 82 percent of respondents tracking power consumption.

The number of outages has decreased, and the outages that did occur were due to the same issues we've seen in the past, with onsite power topping the list.

Some data centers are struggling with staffing shortages, but respondents agree that artificial intelligence (AI) solutions are likely years away.
Supply chain disruptions are expected to continue for the next two years.
Rack density is continually increasing, calling for new approaches to layout, cooling and power distribution.


Data Center Knowledge
As life begins to regain some sense of normalcy, data center owners and managers are adjusting to a different landscape, with a new set of precedents brought on by the pandemic.
This new landscape has brought about staffing changes across industries, including more remote and hybrid work, greater health precautions and staffing shortages. These shortages are challenging, but they also give organizations the opportunity to seek out talent worldwide for remote positions.
Another concern in the post-pandemic world is cybersecurity. According to one survey, 79 percent of decision-makers believe the pandemic has created an opportunity to overhaul their future information security strategies.
From an enterprise perspective, post-pandemic changes are likely to lead to more companies doing away with an on-premises data center in favor of cloud deployment. Last year saw enterprise spending on cloud infrastructure explode, far surpassing spending on data center hardware and software for the first time.


Data Center Knowledge
In this video, industry experts Steve Conway of Hyperion Research and Beth Langer of CPC discuss liquid cooling for high-performance computers and data centers.
According to Conway, "water is 24 times more efficient than air in cooling," and it can hold 3,200 times as much heat in the same volume, compared to air. This means that air cooling is only practical in certain contexts, including for smaller computers.
In the past, data center owners and operators feared the risks of liquid cooling systems, but these systems have come a long way to keep equipment safe. Still, it's essential to do your homework when choosing a cooling method to ensure you select the best supplier and product.
Wondering which cooling method makes the most sense for your data center? Learn about your options in our blog post, "Which Cooling Solution Is Best for My Data Center?"


Enterprise Talk
With Internet of Things (IoT) devices continuing to become more and more common in today's society, edge computing is slated to have a profound, beneficial effect on the public sector.
A few critical factors make edge computing a valuable solution for the public sector:
Speed: One of the major benefits of edge computing is speed. Edge computing can process data in real time with minimal latency issues.
Security: Some companies gravitate away from public cloud services due to security concerns. In these cases, keeping data local can be a major benefit.
Cost-efficiency: By processing data locally, edge computing can assist organizations in decreasing their cloud capacity requirements and costs.
Want to learn more about edge computing and the role modular data centers can play? Read "How Modular Data Centers Empower Edge Computing."


Data Center Knowledge
The global chips shortage continues to cause significant problems across many industries. Some companies are reluctant to share their supply-and-demand structures, but the current presidential administration is pushing for them to be more forthcoming.
The government claims this transparency is necessary to effectively learn about and provide a viable solution to the shortage moving forward. The Chips Act however seems low priority, as it is currently stalled in Congress.
However, John Neuffer—president of the Semiconductor Industry Association—positively acknowledges the White House's engagement on the issue, saying he looks forward to collaborating and making headway with policymakers.


Stay Up to Date with PCX
The data center industry is rapidly developing, with new trends frequently emerging. Want to learn more about the data center industry today as it adjusts to new challenges and changes? Download our free guide, The State of the Data Center Industry Post-Pandemic.