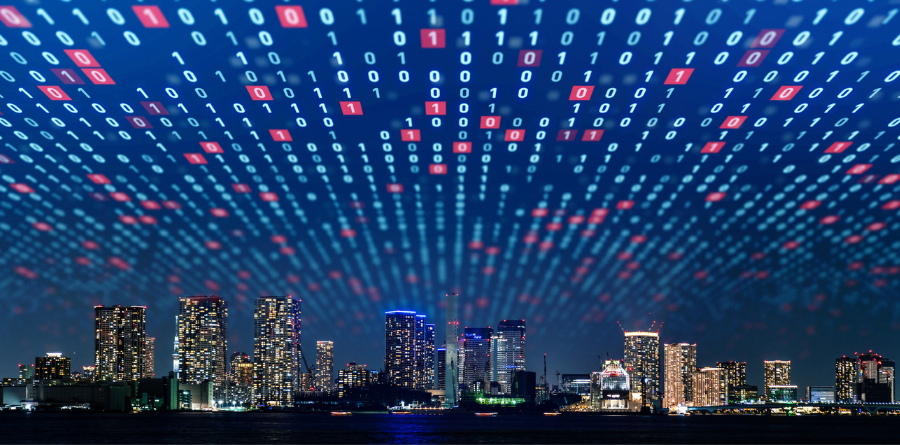 Data is just as critical as revenue to a company's success in today's hypercompetitive and highly uncertain business environment. How an organization stores, processes and secures this data can be a huge differentiator in the market.
The fallout from the COVID-19 pandemic created the need for significant changes to data management. This includes handling an unprecedented volume of data being generated, redistributing business computing from the urban core to smaller secondary markets and growing the edge computing infrastructure.
What is "the edge"?
Edge computing refers to data being captured, stored, processed and analyzed near the client (i.e., where it's generated), rather than the data being transmitted a further distance to a data center. This technology is called "edge computing" because the data is stored at intermediate points at the edge of the network, as opposed to a central server.
Edge computing has been a topic of conversation in certain industry circles for several years, but in 2021, edge computing is finally hitting the mainstream. Increased resiliency and rapid development of new edge use cases are driving demand for capacity, and data center owners are stepping up to accommodate the growth.
The State of the Edge 2020 report from the Linux Foundation predicts that edge investment will accelerate after 2024 -- with the deployed global power footprint of edge IT and data center facilities forecast to reach 102,000 megawatts by 2028, with annual capital expenditures of $146 billion.
Security system monitoring, internet of things (IoT) devices, multiplayer online video gaming, medical monitoring devices and videoconferencing are a few of the current technologies that rely on edge computing to prevent disruptive latency issues. But there are many new products and services in various stages of development that will also utilize the additional edge data center capacity.
Post-pandemic, our new way of working also contributes to the demand for capacity at the edge. Accelerated digital transformation, a heavy reliance on hybrid IT to support the remote workforce and migration away from the traditional data center hot spots have created many new markets in need of edge computing.
What are the benefits and challenges of edge computing?
The biggest benefit of establishing edge data centers is to reduce latency issues for users. Other benefits include better data management and lower connectivity costs because of reduced bandwidth and server maintenance expenses.
However, as with any technology, there are also challenges to contend with. Security is one of the bigger issues edge data center owners have to navigate—and not necessarily the cyber variety. Edge data centers are small enough to be hauled away by a semi-truck, so it is essential to find a way to secure the enclosure on-site.
Like any data center, edge facilities need to be close to reliable power and internet connectivity, which can be difficult in more remote areas.
Edge data center owners also may find they are competing with the major mobile carriers to provide capacity in some regions. With the widespread rollout of 5G, the big carriers are extending their reach to outlying areas, which could affect market share for smaller operations.
What makes edge facilities different from standard data centers?
Edge data centers are a far cry from the sprawling mega complexes that house conventional data centers. In fact, most edge facilities are unmanned, remotely managed and highly automated.
Modular data center design will play a central role in the rise of edge computing. Edge facilities are meant to be flexible and fast to deploy, so construction relies on affordable, repeatable form factors that are easily transported to remote or less populated regions.
Factory-built data centers are scalable and customizable, so they have a small footprint while being able to expand as capacity demands change. And because premanufactured data centers are delivered already equipped with the necessary infrastructure installed, they are easy to deploy, with minimal involvement from IT on-site.
Want to learn more about the data center evolution?
The data center industry is experiencing unprecedented growth. Due to supply chain issues, the construction of new facilities is struggling to meet the demand for capacity, so data center owners are looking for alternatives to traditional stick-built construction to shorten time to deployment.
Watch our latest webinar Modular Colocation: Building Flexible Data Center Infrastructure for the Future to find out how modular colocation is enabling providers to deploy infrastructure quickly, prebuild capacity and deploy to facilities as needed, reduce supply chain hiccups and more to meet the high demand for capacity.