As I wrote in a previous article, modular electrical solutions allow us to improve construction. If you can change the process, you can save more money and time over the conventional approach. In this article, I will give you an overview of how a modular electrical solutions provider like PCX gets involved in the construction process.
"You can use an eraser on the drafting table
or a sledgehammer on the construction site."
- Frank Lloyd Wright
Design
The modular solutions provider should become an asset to your project team very early. I will use a modular electrical room like our FLX-EDC as an example. Starting in the design phase, the engineer of record should provide the riser and power plan to the modular provider. This allows the modular solutions team to work with the engineer to make the most efficient use of space in a room. Because the modular team knows what they can deliver, you start with an approach that will produce a more accurate deliverable saving space and material. PCX's manufacturing quality system is certified under ISO 9001:2015 to ensure what is on the drawings is what gets to the jobsite.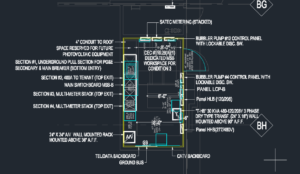 With the design complete, it is important to clarify scope to avoid overlap in material or labor. An exclusion chart should be provided by the modular provider. Electrical contractors can bid labor, conduit, and wire from an electrical room to its termination at a high degree of accuracy. With the distribution equipment and integration removed from the EC's scope, their business improves because they can work more jobs and you get more bids for your project. A more exact bid process removes unnecessary cost now and reduces change orders later in the project.

Planning
Make your entire construction team aware of the modular solution you are incorporating on this project. Adding a modular electrical room can provide benefits to trades other than electricians. Early permanent power may remove the need for loud generators with questionable reliability. Connecting HVAC earlier may become an option further reducing drying times on concrete, adhesives, drywall, and paint.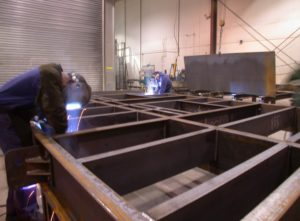 Have your modular supplier work with the utility and the AHJ to avoid any delays after delivery. Utilities and AHJs have unique requirements, having the details worked out at this stage will avoid questions on delivery allowing the project to continue on schedule. PCX provides UL certified solutions from the factory to avoid any complications. UL is a recognized standard that makes the AHJ's job easier and faster. Plan your delivery schedule with this equipment in mind. At this stage, your team should be thinking about wall openings and onsite crane availability.

Build
The start of the build process is critical, the installing contractor and the EDC supplier will review the drawings together. Knowing you have an accurate engineered drawing for the electrical room, stub ups can be made with confidence. The day of delivery is similar to other equipment like roof top HVAC units, or backup generators. With early planning and clear communication delivery will go smoothly.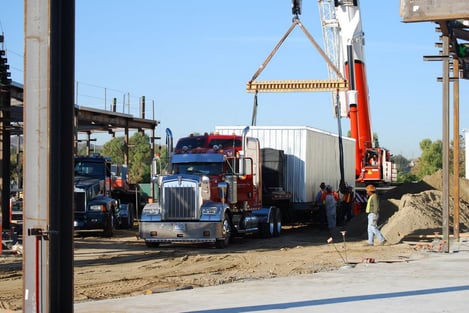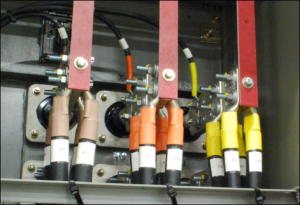 PCX takes extra steps to make installation and commissioning go faster. Torque sealing all mechanical and electrical fasteners provides installing contractors and inspectors confidence in the integrity of the solution without having to go back over the installation bolt by bolt. Any conductors that need to be field wired are clearly labeled and marked on the drawings.
Modular solutions can provide consistent quality, reduced footprint, and faster installation. Talk to a modular solutions provider about options before the planning stage. When our customers fully integrate the modular solution in their construction process, the benefits go beyond the room itself.
See more of our installations here.
Want to learn more about modular data centers and the benefits they can provide your organization? Download our free resource, The Complete Guide to Modular Data Center Solutions.
SaveSave