Prefabricated electrical solutions have come a long way since their original introduction to the commercial building process.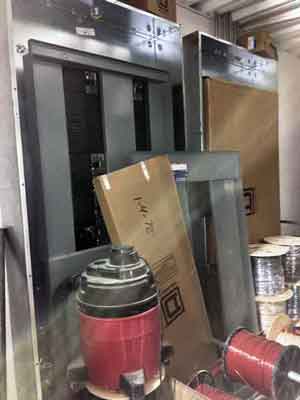 In todays "stick built" electrical room, you have to design and construct the room, receive, unpack, and disassemble all of the electrical gear. The next step involves mounting the panel cans to the walls and bending and fitting the interconnecting electrical conduit between the panels. This is all being done in an electrical room that is poorly lit with temporary lighting, no environmental conditioning, cluttered with wire, conduit and other construction material. All of this adds up to 400 hours of inefficient field labor being conducted in what can only be described as poor conditions. In addition, it can lead to inconsistency in quality and layout from location to location as different electrical contractors and/or their associates mount and install equipment as they see fit.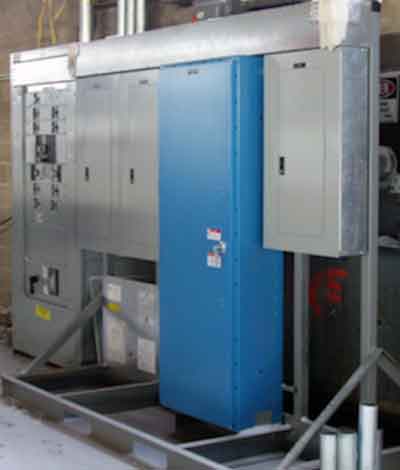 Power walls used to consist of a series of panel boards attached to a tube steel frame and connected by electrical conduit. While this configuration was a definite improvement over stick building an electrical room, it lacked the integration, flexibility and ease of expansion offered by modern modular switchboards.
Today's modular integrated switchboards arrive as a complete unit engineered for the client's specific application and manufactured in the ideal factory conditions under strict quality control guidelines that have been factory certified by an ISO9001:2015 quality process. Upon arrival these units are slid into the electrical room and are immediately ready for feed and branch circuits to be connected.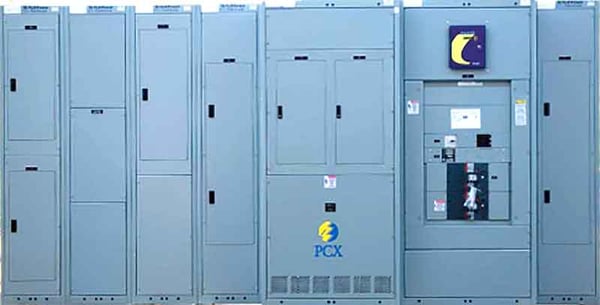 In addition to the inherent standard and consistent quality experienced in an engineered prefabricated solution, you have removed the risk of 400 hours of onsite labor and wasteful leftover material.
Read more PCX FLX-Power systems here.
_______________
Post by Bob Carroll, PCX Corporation
SaveSave
SaveSave
SaveSave
SaveSave
SaveSave