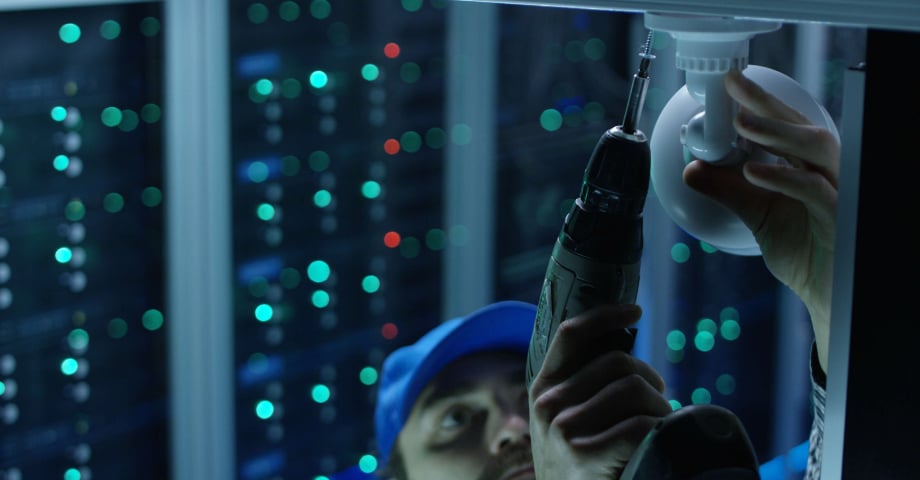 There's a reason more and more companies are opting to go with modular data centers: They just make sense.
Not only are modular data centers more affordable and faster to build than traditional data centers, but they also are flexible by design. Stack whatever modules you want next to each other, and design a data center that meets the unique needs of your organization. It's that simple.
The modular approach also means you'll end up with a higher-quality data center because you'll be tapping into a team of skilled contractors who are guided by the highest-quality management principles and standards. This enables you to ensure you avoid the data center design mistakes that crush other companies.
But data centers aren't small. So, once they're built off-site, how exactly are they transported from one place to another?
How Modular Data Centers Are Shipped
With a traditional stick-built data center, construction is done on-site. But with a prefabricated, modular data center, all constructions is done off-site at the vendor's property. This speeds up construction timelines considerably, because all of the necessary workers and components are already available.
Once a modular data center has been designed, built and tested at the factory, it is shipped and then installed at the client's location upon arrival.
Depending on how big the modular data center is and where the client's property is located, the modules might be shipped on trucks or in cargo containers. When the property in question is overseas, the modular data center will be shipped on a vessel or cargo ship.
How Modular Data Centers Are Installed
With the traditional route, your data center is "installed" when construction is finished and all systems have been wired. The whole process can take as long as 36 months. With the modular approach, your data center can be installed on your own schedule and in just a few months.
Building a data center on your own property can make it nearly impossible for your team to work at full capacity, as they hear hammers and power equipment going off at all hours—not to mention all the chatter. With a modular approach, installation can take place whenever you feel it is suitable, even during off-hours at night or on the weekend. It's an easy way to ensure your business keeps humming along and that you don't have to incur any downtime or dips in productivity.
When you partner with the right prefabricated data center provider, your modular data center can arrive when you want it to arrive and can be installed when you want it to be installed—in whatever way works with your schedule.
You won't have to worry about overseeing the actual install, either. You get the peace of mind that comes with knowing there's a team of skilled professionals doing all the heavy lifting for you.
Modular Data Centers: FAQs
If you're new to modular data centers, chances are you have some good questions about the modern approach to data center construction. Well, we've got answers.
1. Are modular data centers the same quality as traditional data centers?
When you opt to build a prefabricated data center, you actually end up with a higher-quality data center because quality control is easier to manage in a factory setting. When you partner with the right vendor, you'll end up working with a company that is guided by industry-leading quality management principles, including ISO 9001:2015.
2. How long does it take to build a modular data center?
Because help and materials are always on hand and severe weather doesn't have the same effect on indoor projects, modular data centers can be built much faster than taking the traditional approach. Leading prefabricators have diversified supply chains and don't rely on local contractors who are in shorter and shorter supply. Prefabricators have their own teams instead. As a result, the modular approach takes 30 percent less time than the old-fashioned approach.
3. Do prefabricated data center providers offer post-install support?
Leading modular data center vendors see projects through from conception to completion. Not only do they work on concept development, 3D modeling, factory witness testing, delivery and installation, but the right partner will also offer post-installation support. That way, you can sleep comfortably knowing that your data center is always in good hands—even in the event you run into an unforeseen issue.
4. Is the modular approach worse for the environment?
Absolutely not! In fact, the modular approach is better for the environment. By 2025, it's expected that worldwide construction waste will double to 2.2 billion tons. With off-site construction, site waste can be cut in half. At the same time, prefabricated data centers also require less energy to assemble, and produce fewer emissions during transport because they can be shipped on a single truck, instead of in multiple containers.
5. Does a modular data center cost more than a traditional stick-built data center?
Because you can accelerate construction timelines considerably with the prefabricated approach, modular data centers also cost less than stick-built solutions. In addition to saving money by saving time, you'll also enjoy economies of scale discounts on materials. Plus, modular data centers are easily assembled on-site, enabling you to enjoy additional labor savings.
Ready to Learn More About Modular Data Centers?
Check out our free guide, The Complete Guide to Modular Data Centers, to learn more about what's driving data center demand, factors that are changing data center construction, why a modular data center is beneficial, what to look for in a modular data center provider and more.