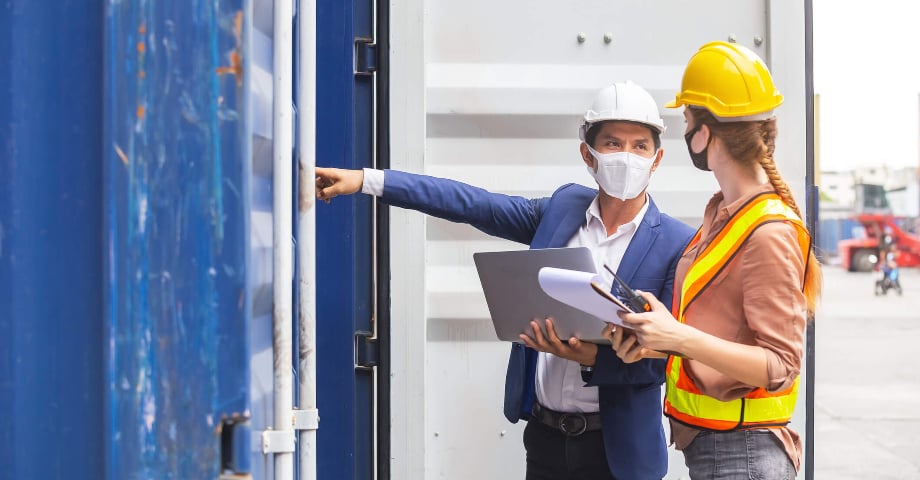 It's no secret that the COVID-19 pandemic has had a profound impact on supply chains worldwide. Although construction has been deemed an "essential" business in a number of jurisdictions, many suppliers have run out of materials and equipment, due to supply chain and logistics issues of their own.
As supplies dwindle and supply chains slow down, it's not uncommon for projects to get delayed. And for the projects that stay on schedule, the cost of materials skyrockets due to basic supply-and-demand economics.
Making matters worse, in an industry affected by a shortage of skilled labor, construction companies may also struggle even more than normal to find the talented workers they need to move projects forward.
What this means for real-world construction projects
Taken together, all of these factors have translated into many real-world projects getting delayed, postponed, or canceled altogether.
For example, a recent report from Axios revealed that 65 percent of cities have delayed or canceled capital expenditures and infrastructure projects in response to COVID-19. States and cities all across the country have been forced to rein in infrastructure projects due to collapsing transportation revenues.
What's more, another study found that 55 percent of contractors were told to pause or cancel work. For example, over in Michigan—where construction has been deemed "non-essential"—a $775 million development of an old department store was put on pause, which would have been used for commercial, residential and public purposes alike.
How are organizations being impacted?
For the organizations that are still able to move construction projects forward during COVID-19, conditions are still less than optimal.
For starters, it's essentially impossible to stick to schedules when it's hard to find materials and skilled labor. Even for those who are able to find the people they need, projects will almost certainly go over budget as the cost of materials increases.
According to McKinsey, before COVID, the average major construction project was one year behind schedule and 30 percent over budget. It remains to be seen what these numbers will look like when the pandemic is finally in the rearview mirror, but the overwhelming bet is on the fact that they'll be higher.
How organizations can overcome these challenges
The good news is that your organization can keep construction projects on schedule and on budget with the right approach. With that in mind, here are three tactics you may want to consider, to get the outcomes you're aiming for in your construction projects:
Look for a vendor-agnostic construction company
Many construction companies have solid relationships with a handful of suppliers at most, and they've been working together for years to mutual benefit.
But what happens when COVID-19 forces one of these major suppliers of mission-critical materials to deal with a supply chain disruption? The construction company is simply not able to get the materials they need to do their job, which slows down timelines considerably, in the best-case scenario, as they are forced to look for a new supplier.
By partnering with a construction company that has a vendor-agnostic supply chain—i.e., a company that works with a ton of different suppliers instead of one or two—you can increase the chances that you'll never run into a situation in which you need supplies that your contractor can't find or provide.
Scale down projects
COVID-19 has changed reality for all of us. When it comes to your construction projects, it might be time to ask yourself whether you really need every last bell and whistle that you originally outlined in your initial blueprints.
You can overcome the impact COVID-19 is having on construction by cutting out discretionary items from your projects, lowering your bill and speeding up timelines along the way.
Consider modular construction
If your goal is speeding up construction timelines, overcoming supply chain and labor shortage issues and keeping projects on budget, you may want to look into modular construction.
By using modular components, construction can take place off-site at the vendor's facility. Once completed, the components are then delivered and installed on your property. Already, companies have found that the modular approach to construction has enabled them to keep moving forward during the COVID-19 era.
To learn more about the state of the construction industry today—and what it will look like over the next decade—check out our free report, The State of the Construction Industry in the New Decade.