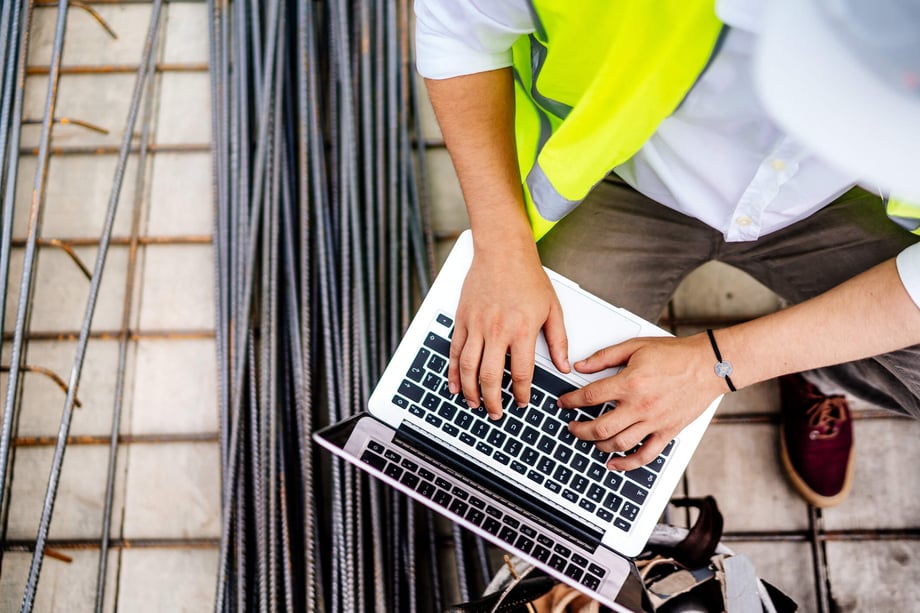 A tight labor market is seriously affecting the construction industry, and the development and design of new data centers is no exception. When it comes down to it, there are simply not enough skilled workers to go around.
According to the U.S. Labor Bureau, there were 373,000 open construction jobs in July 2019. In another survey, 91 percent of contractors say they are having difficulty finding skilled workers. What's more, the labor force is aging. The median age of construction workers these days is 42.6 years old. And as older workers retire, fewer younger workers are stepping in to take their place. Of young adults surveyed (ages 18 to 25), 74 percent say they know what field they want to pursue, and only 3 percent are interested in construction. Among those workers who are considered skilled in data center construction, an even smaller percentage is keeping pace with the latest certifications and best practices.
The skilled labor shortage is not only creating delays in new data center construction, but also driving up costs. As a result, more data center operators and developers are looking at new strategies, such as modular data centers, to circumvent the skilled labor shortage, control costs, and manage construction schedules
The Impact on Data Center Construction
The lack of qualified workers is driving up construction costs and extending data center construction time. In fact, according to the Turner Building Cost Index, construction costs have increased 5.16 percent in the last year, and much of that is due to the labor shortage. For example, contractors are subcontracting more specialists rather than hiring skilled labor, which drives up the project's total cost. Calling in specialty subcontractors also delays work, since data center systems are interdependent; the specialists have to complete their part before you can move on to the next stage in data center construction.
Adding more players to the construction mix creates other complexities as well. For example, working with multiple contractors makes it more difficult to share information and ensure that building systems are properly interconnected. More contractors on the job site also increases risk, which affects insurance rates and on-the-job safety. It also means more management oversight, more inspections, and more testing to ensure everything is working properly—in other words, more delays and more cost.
Part of what's driving the skilled labor shortage are the behemoth data centers that are being built around the country. Technology giants, such as Apple, Google, and Amazon, are building massive data centers that are attracting the best data center construction workers available. For example, Amazon has doubled its workforce in the last two years to 613,300 employees; Google has increased its headcount by 35 percent to 94,300; and Apple has increased its staff by 14 percent to 132,000 employees. These three tech empires are expanding their data center construction as part of growth:
In fact, nine out of the top 10 largest construction projects in 2018 were for data centers and fulfillment centers for Facebook, Apple, Amazon, and Microsoft.
The skilled data center construction workers are following the money and going to work on bigger projects, such as hyperscale data centers and colocation centers. These facilities are scaling anywhere from 40,000 to 250,000 square feet and are demanding more skilled laborers, leaving few expert workers to assist with construction of smaller, customized enterprise and hybrid data centers.
The Modular Data Center Construction Solution
Rather than continuing to seek out the best data center construction workers, many organizations are reducing the need for construction altogether by adopting a modular approach for their data center redesigns.
With this option, portions of the data center are built off-site as modular components and shipped to the building site for final installation, usually by the modular solutions provider. No construction is required, only hookup to power and broadband connections.
For customers looking for an all-in-one data center solution, all the critical wiring and assembly is handled off-site at the manufacturing facility by data center wiring experts. The finished walk-in enclosures or skid based systems are then delivered to the building site, wired, tested, and ready to go. The only installation required is connecting the power and the communications, which can be done by the modular data center supplier or by the contractor—no special skills required.
From the perspective of data center construction, modular data centers offer a number of benefits:
They have fixed costs; time and materials do not apply.

They can be designed to any specification. Once the design is established, assembly begins, and the modular design simplifies upgrades and expanding capacity.
They take about 30 percent less time to assemble and deliver than building a data center from the ground up. And there are no interruptions to worry about, such as weather or problems on the job site.
They come completely assembled, tested, and ready to go so there are no delays from laying and testing cable, unboxing and connecting multiple pieces of equipment, etc.
They can fit almost anywhere. Modular data centers are compact and can be installed in a parking lot or adjacent to a building, or even inside a warehouse or larger facility.
Modular data centers provide the optimal solution to the skilled labor shortage. Rather than paying more for subcontractors or training less experienced workers, everything is outsourced to an off-site vendor. The finished data center or data center components arrive on-site and can be placed anywhere. And final connections are either part of the modular data center contract, or they can be easily assembled using the labor you have on the job site.
It's clear that the labor shortage problem won't be solved any time soon. That's why data center construction is moving from the job site to the factory. Designing, assembling, and delivering modular data centers reduces the need for skilled labor and shortens time to construction while cutting costs. To get the most value from modular data center construction, you want to work with professionals who have the expertise and versatility to deliver exactly what you need on-time and within budget. We can help. Contact PCX to learn more about our customizable modular data center capabilities and how we can help you solve your labor shortage problem.