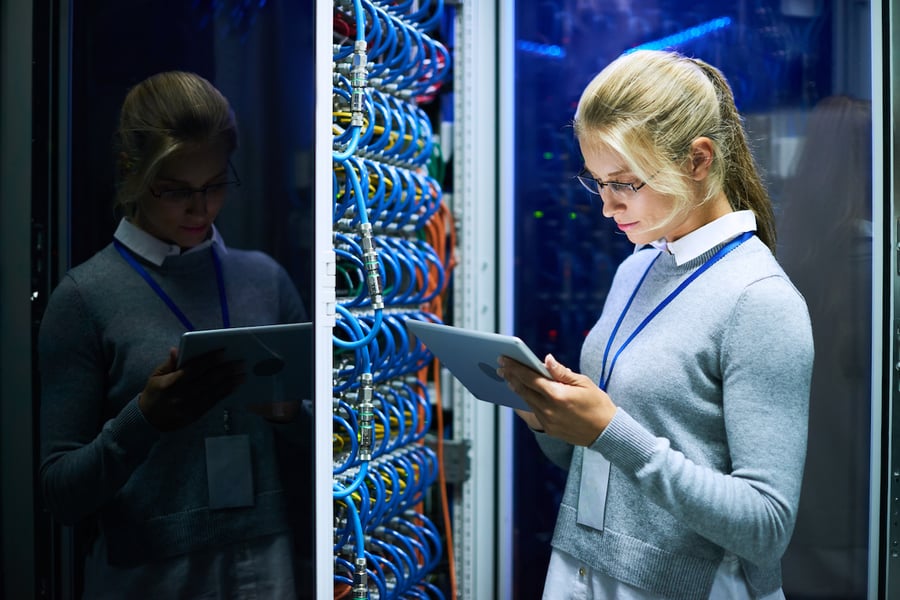 In this installment of our industry updates, we look at how high demand for data centers—driven by evolving tech—is encouraging the industry to consider innovative solutions, including cooling methods to enhance energy efficiency.
datacenterHawk
The global data center market is constantly evolving, with notable developments in the first quarter of 2023. The biggest trend affecting the industry is that demand for data center space is outpacing capacity in the North American market, with a vacancy of just 2.88 percent.
Capacity is most limited in major data center hubs, so emerging markets in the US—such as Atlanta, Columbus, Las Vegas, Salt Lake City and Denver—are taking on a more prominent role. Some data center owners are also looking abroad to European markets. Demand for data center capacity in Europe remains strong, but some companies may choose to remain stateside because finding sufficient data center power supply is a common issue in Europe.
Forbes
Artificial intelligence (AI) has been a functioning concept in the technology world for decades, but recent developments have launched AI into greater prominence. In particular, generative AI tools like ChatGPT have proven useful across industries and applications.
As these generative AI programs become more popular, they will contribute to computing demands that will impact data centers considerably. Tirias Research projects that data center power consumption will be approximately 4,250 megawatts by 2028—more than 200 times what it is now in 2023! The infrastructure to support that, including operational costs, is expected to exceed $76 billion.
Data Center Frontier
As trends like high-performance computing (HPC) and generative AI cause IT rack densities to increase, cooling demands have also increased. With this demand comes high expectations for market growth in cooling solutions designed for high-density rack systems.
The general trend is to move cooling closer to the IT equipment, but that can be achieved in several ways. Rear-door heat exchangers (RDHX) are a valuable option because they can be retrofitted to existing racks. Cold plate cooling is a good solution for targeting specific hot spots. For HPC, full immersion systems are an effective option to consider. Data centers may choose to combine cooling methods according to their precise needs.
Department of Energy
The US Department of Energy (DOE) announced it was funding fifteen projects as part of its Cooling Operations Optimized for Leaps in Energy, Reliability and Carbon Hyperefficiency for Information Processing Systems (COOLERCHIPS) program. The DOE is investing $40 million into these projects to innovate more energy-efficient solutions that keep data centers cool.
The DOE is treating this as a pressing issue because cooling accounts for up to 40 percent of data center energy usage, making up approximately 2 percent of total US electricity consumption. The US Secretary of Energy noted that the "DOE is funding projects that will ensure the continued operation of these facilities while reducing the associated carbon emissions to beat climate change and reach our clean energy future."
Want to learn more about cooling challenges and solutions? Download The Complete Guide to Data Center Cooling.
Data Center Dynamics
A 6,600-square-foot facility in Heidelberg, Germany, is set to be used as a data center. That may hardly sound newsworthy, but it's the building's method of construction that is making headlines. The building was 3D printed.
Some in the data center community are intrigued by the potential of 3D printing as an innovative way to overcome traditional construction challenges and meet demand. In the US, some companies use 3D printing to create modular data center units. Although this method is still a bit experimental, you can take advantage of the benefits of prefabrication using more traditional construction materials and manufacturing processes with modular data centers from PCX.
Subscribe to the PCX Blog
The data center world is marked by continuous evolution and innovation. Want to keep up with new developments in the industry and learn more about data center construction, operations, and technologies? Subscribe to the PCX blog!