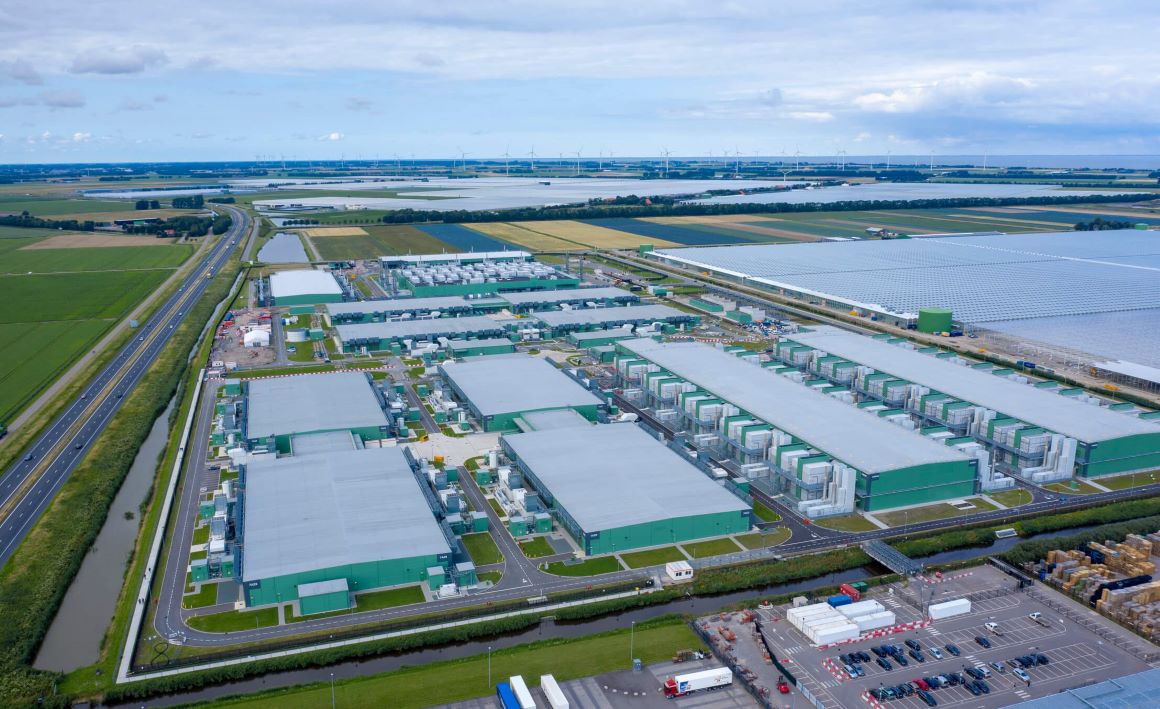 Popular locations for data centers have evolved and expanded from some primary data center markets to include more locations in secondary markets, as well as at the edge. Factors including energy costs, tax policies, proximity to high-speed fiber networks and more all help determine what makes a market a prime location for data centers. Let's look at some of the top locations you should consider for a new modular data center in 2022.
1. Pacific Northwest
The Pacific Northwest is emerging as a strategic West Coast alternative to California. Portland, in particular, is expected to become a hot spot for hyperscale and enterprise data centers in the coming years.
The climate is a major draw. The temperature remains so cool in Washington and Oregon that free data center cooling is possible 80 percent of the year. This is in stark contrast to California, where cooling demands can quickly become expensive. Cooling can make up more than half of a data center's energy consumption in some cases, so anything that contributes to more efficient cooling is a significant advantage since it can help data centers reduce their environmental footprint and save substantially on utility costs.
In addition to more efficient cooling, the abundant clean energy sources in the Pacific Northwest make this region especially attractive for data centers that want to prioritize environmental sustainability and green data. Most notably, the Pacific Northwest is home to the Columbia River, which provides the largest source of hydropower found anywhere in North America.
2. Southeast
A high percentage of Americans have been on the move since the start of the pandemic, and many of these moves brought new residents and businesses into the Southeast. According to one study, half of the top 10 states for inbound moves in 2021 were concentrated in the Southeast. These were South Carolina, West Virginia, Florida, Alabama and Tennessee. This population growth makes metropolitan centers in these states prime locations for reaching a high volume of end-users.
Northern Virginia also remains an especially popular location for data centers. It's affectionately known as the "Silicon Valley of the East" or "Data Center Alley" since it is a hub for IT infrastructure. Because of this infrastructure, data centers can achieve fast connectivity across the U.S. and even into Europe.
Though the climate in this area is not ideal, power tends to be affordable, which helps manage cooling costs that otherwise might be high. Another financial advantage of Virginia, in particular, is that the government currently offers tax incentives for data centers that are built in a "distressed locality."
3. Utah
Another location worth considering for a new data center build is Utah. The Salt Lake City area, in particular, has emerged as a popular destination for new data center builds. This city offers several key benefits. One is a dry climate with a low chance of natural disasters, which makes Utah a strategic location for backup as well as primary data storage.
Salt Lake City also offers extensive fiber infrastructure and low utility costs. Both electricity and natural gas are relatively affordable. Data centers in this area also have access to renewable energy such as wind and solar, as more providers move into the area.
Further adding to its list of advantages, Utah is considered a business-friendly state. Data centers in the state can benefit from tax and financial incentives and low corporate income tax.
4. Ohio
Another U.S. state to consider is Ohio, which is rapidly becoming a top destination for new data centers for a few important reasons. For one, Ohio boasts a relatively mild climate with a low risk of natural disasters.
Ohio also includes a variety of markets with affordable real estate outside of major cities, such as Columbus, Cincinnati and Cleveland. Data centers can also benefit from tax incentives specifically for data centers in the state. For example, Google received a 15-year abatement of property taxes for their newest data center build near Columbus.
New Albany, in central Ohio, has risen to the top of the list of data center destinations in the state as well. The New Albany Business Park, which is home to some hyperscale facilities, offers triple redundancy for electricity and state-of-the-art fiber optics.
5. International Highlight: the Nordic Region
If you're looking to build outside of the U.S., consider the Nordic region. With the exception of the remote country of Iceland, other countries in this region, including Sweden, Norway, Denmark and Finland, are all valuable options for data center builds.
These countries rank high when it comes to relevant factors such as security, IT and energy infrastructure, and business environment. This region also offers a cool climate, with temperatures typically only reaching the low 70s during the hottest months.
Norway, in particular, is becoming an attractive international data center hub, due in part to a concentrated effort on behalf of the Norwegian government as part of its economic strategy.
One advantage Norway offers is renewable energy. The vast majority of Norwegian electricity production comes from hydropower—the most affordable source of renewable energy. Energy production outpaces consumption in the country, and half of Europe's reservoir storage capacity is found in Norway. This means data centers in Norway can easily gain access to the sustainable electricity they need to meet efficiency and environmental goals.
Meet Data Center Demand Anywhere with a Modular Data Center
Wherever you choose to build, modular construction can deliver a faster time to deployment, a more compact footprint and other key advantages. Meet demand more quickly and right-size your capacity, knowing you can always add more modular units in the future if the need arises. Ready to go modular? Check out our infographic, "Why Choose PCX as Your Modular Data Center Partner?"