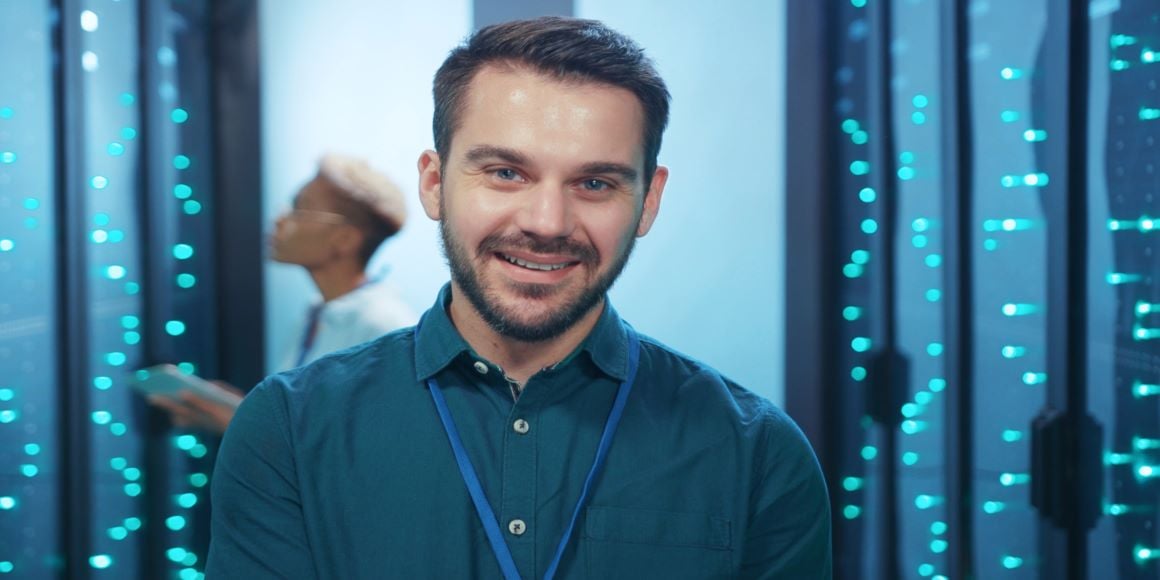 Prefabricated modular data centers (MDCs) have become widely accepted as an excellent alternative to traditional stick-built construction. If you've decided to go modular for your data center, that's a strategic first step, but the work isn't done—you have to choose the right vendor to supply your MDCs. Use these criteria to evaluate potential vendors and choose the right one to realize all the benefits MDCs have to offer.
1. Expertise
The global modular data center market is growing rapidly and is projected to reach a value of $65.55 billion by 2027. This means you can expect to encounter some "new players" in the market alongside more seasoned brands.
The best MDC vendor isn't just a supplier but also a knowledgeable partner. You should have access to the technical resources and expert guidance you need throughout the process. Look for an MDC partner with both a proven track record in the business and a commitment to innovation. In this ever-changing industry, MDC providers should stay abreast of the latest developments in data center technology.
How can you know about the expertise a vendor has to offer? Don't be afraid to ask about their professional staff, especially their engineering team. See what level of experience these professionals bring to the table. You may also want to inquire about the variety of MDCs the company has manufactured to ensure they can advise you on the optimal solution based on your application.
It is also a good idea to visit the supplier's manufacturing location. This investment of time demonstrates a commitment and interest in the supplier that will help build trust if you choose them. It also lets you see firsthand if they "walk the talk." Pay attention to factors such as the cleanliness of the facility, how organized the build process is, and the quality of work.
2. Speed
One of the key advantages of modular construction over traditional construction is the speed and simplicity of deployment. Dependable MDC integrators can deliver on a predictable and expedient timeline.
This starts with the right expertise in the early stages to create an MDC design that enables a short build cycle and minimizes the need for on-site labor. Consider whether an MDC provider is known simply for off-the-shelf solutions or if they can adapt their designs to site conditions or unique client requirements.
In the construction cycle, manufacturing MDCs in an assembly line fashion allows for a far more efficient process than stick building. MDC manufacturing in a factory environment isn't subject to variables that can affect traditional construction timelines—such as weather delays or waiting periods for site preparation work to be completed—so estimated completion comes with a high level of confidence.
MDC manufacturers can further reduce the time and on-site labor involved in deployment by certifying and pretesting MDCs in the factory before delivering them to the site. If you're working within a tight schedule, a credible supplier can provide you with a realistic estimate for completion of all aspects of the process.
3. Quality
MDC suppliers should be committed to quality at every level, including in their internal processes. For example, PCX employs advanced product quality planning (APQP), which utilizes design and process failure modes and effects analyses (DFMEA and PFMEA) to develop and manage quality processes specific to each project, ensuring high quality with every build. Another way to gain insight into a manufacturer's quality standards is to ask whether they meet the quality management requirements of industry standard ISO 9001.
High quality standards in the manufacturing stage make for a safer and easier installation and approval process. This involves designing and certifying MDCs to the relevant standards and local codes, and pretesting the units to ensure they are fully compliant. The vendor should have experience researching and meeting local code requirements from the authority having jurisdiction (AHJ). Without this capability, projects can be subject to significant delays and even financial penalties.
Any vendor can claim to be dedicated to quality and safety. Rather than take their word for it, check if the supplier and their products have third-party certifications. Some of the most important industry standards to be aware of include those from:
4. Flexibility
MDCs are, by nature, a more standardized product than a fully customized data center that is designed and built from scratch. However, that doesn't mean MDCs have to be off the shelf with no room for the customer's input or specifications.
Standard offerings are an excellent start, but no two sets of requirements for data centers are identical. A vendor's ability to understand your unique needs and create a design to meet those needs is critical. A vendor should be flexible enough to make changes to standard designs and ensure you get the best solution.
You should also look for an MDC supplier that is vendor-agnostic. This means they have a broad range of suppliers they can work with to source various components. This flexibility allows the vendor to factor your specifications and preferences into every element of the MDC, helping you prioritize factors such as total cost of ownership, product availability, reliability and serviceability.
5. Transparency
Clear communication is key if you want your project to go smoothly and avoid delays. Your MDC vendor should make clear:
How responsibilities are divided between your team and the vendor
The exact specifications of the end product
When to expect manufacturing to be completed
How the MDC will be delivered to your site
What they require you to have in place at the site before delivery
It's best if the vendor communicates these details in writing, so there is little possibility of misunderstandings.
If you have any questions or there are snags in the process, you want your vendor to promptly communicate with you and arrive at an expedient solution. Close communication can reduce deployment time for your modular data center project.
Make PCX Your Trusted MDC Vendor
Finding the right MDC vendor involves several key considerations. PCX excels in these areas, which has earned our company a reputation as a trusted partner in the industry. We can offer the expertise, fast deployment, quality assurance, flexibility and transparency you need for a successful partnership and end product.
Want more details on choosing the right MDC vendor? Check out our free e-book, Selecting the Right Partner for Your Modular Data Center.