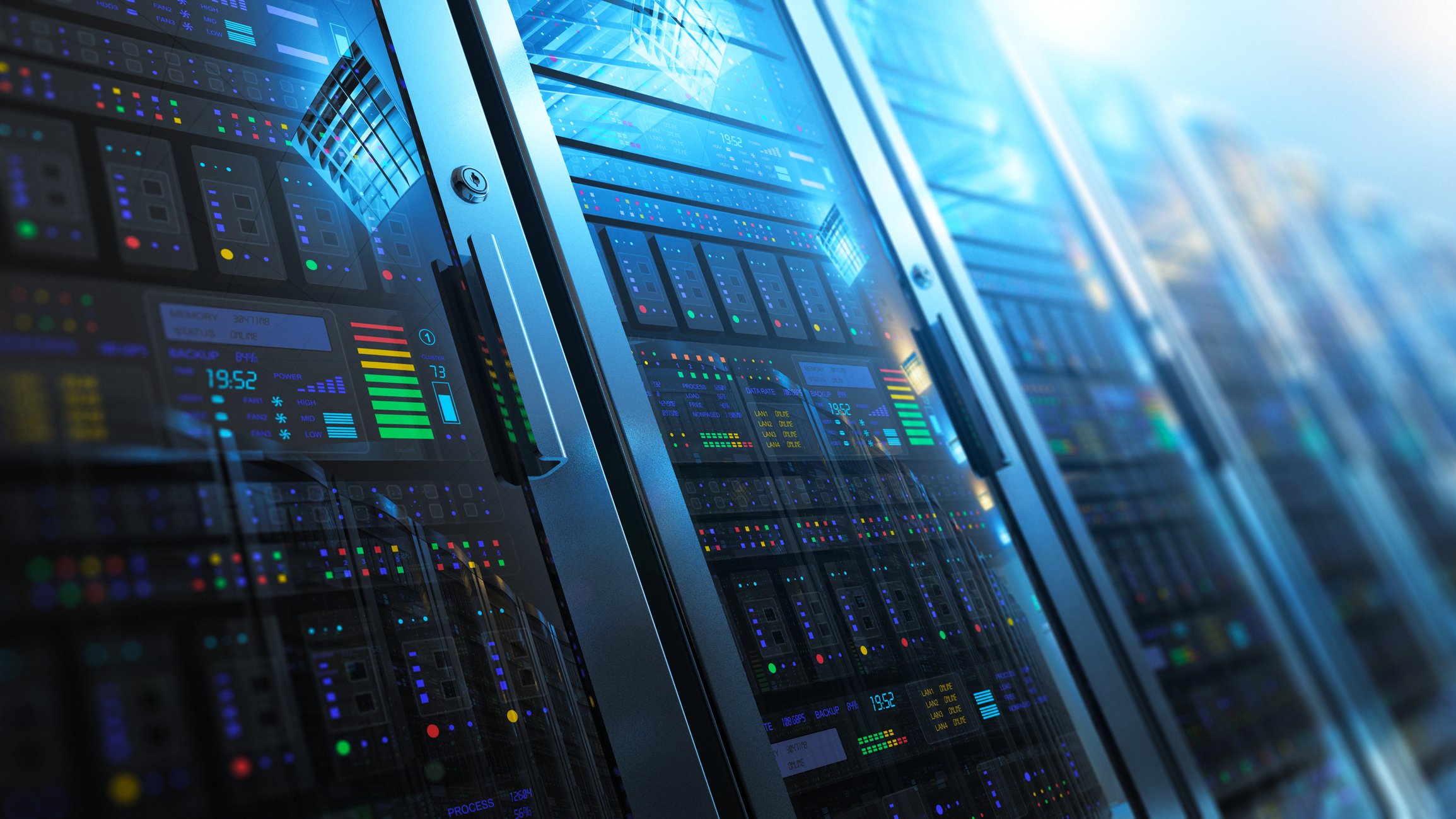 We hear a lot about data centers today, but the terminology surrounding this topic can get a bit confusing, specifically when it comes to data center types. There are several types of data centers that organizations utilize, each with its own distinct applications.
One important data center variety is the enterprise data center, which enables enterprises to meet their own computing needs. Learn more about this data center type and how it's evolving in the current data center landscape:


What Is an Enterprise Data Center?
The term "enterprise data center" can be somewhat ambiguous, so you're bound to encounter various definitions. Let's start by clearly defining this term.
An enterprise data center is a data center owned or leased by just one company, with operations typically under the control of that specific company. These data centers host applications and process internal data to support various enterprises, including financial institutions, commercial retailers, airlines and more.
A company's required computing power determines how large the enterprise data center needs to be. The data center could be a single room in the company's office building or an offsite facility used solely for a company's data processing and storage.


How Do Enterprise Data Centers Compare to Other Data Center Types?
Data center types can be defined by various factors. For example:
Hyperscale data centers

: Massive size and computing power

Edge data centers

: Geographic location and functionality at the edge

Enterprise data centers

: Ownership and application

Colocation data centers

: Supporting multiple tenants


What Does the Future Look Like for Enterprise Data Centers?
Enterprise data centers are an integral part of the data center landscape. Experts predict that enterprise data centers will account for an increasingly high proportion of data center investments in the coming years, but cloud investments will surpass enterprise by 2025.
As enterprises' computing needs evolve, we can expect to see the enterprise data center evolve as well. One major development has been a marked increase in remote work, especially in response to the COVID-19 pandemic. As enterprises adopt remote workforce models, they may be inclined to move away from centralized enterprise data centers to more distributed cloud computing.
Some enterprises are adopting a hybrid approach by downsizing their enterprise data center facilities and moving some computing functions to the cloud and edge. Some industry leaders expect this trend to continue going forward.
Enterprises keeping some or all of their data storage and processing in-house may seek out less traditional solutions to keep up with increased traffic. This may involve using modular data center units to simplify and speed up construction or expansion. According to Kevin Facinelli from Nortek Data Center Cooling, it may also involve partnering with vendors who can offer more complete or inclusive services for end-to-end management of data center operations, such as cooling.
Check out our report, The State of the Data Center Industry in the New Decade, to learn more about current data center trends.


Create Your Enterprise Data Center with Modular Construction
The demand for data centers of all shapes and sizes is increasing, and the best way to construct and expand these centers is through modular construction. Modular data centers offer room for customization and the convenience of preconfiguration so you can streamline the construction process and start meeting both you and your customers' needs for powerful data storage and processing. Download our e-book, The Complete Guide to Modular Data Center Solutions, to learn more about this innovative solution for the data center industry.