Raleigh, NC, May 18, 2018 -- PCX Corporation is pleased to announce that it has shipped the final grouping of ten (10) electrical power distribution skids to complete the first phase of a large data center in the Mid-West. This final shipment brings the total number of modular electrical skids for the first phase to over sixty (60) units.
The prefabricated factory-built systems, which included electrical power distribution switchgear and UPS systems, were fully assembled and factory tested at PCX's modular data center facility located outside Raleigh, NC. The challenge was to design and fabricate the entire system, within an accelerated timeframe, and then simultaneously deliver all 10 units and achieve a site unload goal of one (1) work day. PCX was able to meet the accelerated build schedule and exceed the unload goal by successfully offloading all ten (10) trucks within eight (8) hours – setting a new benchmark for the customer.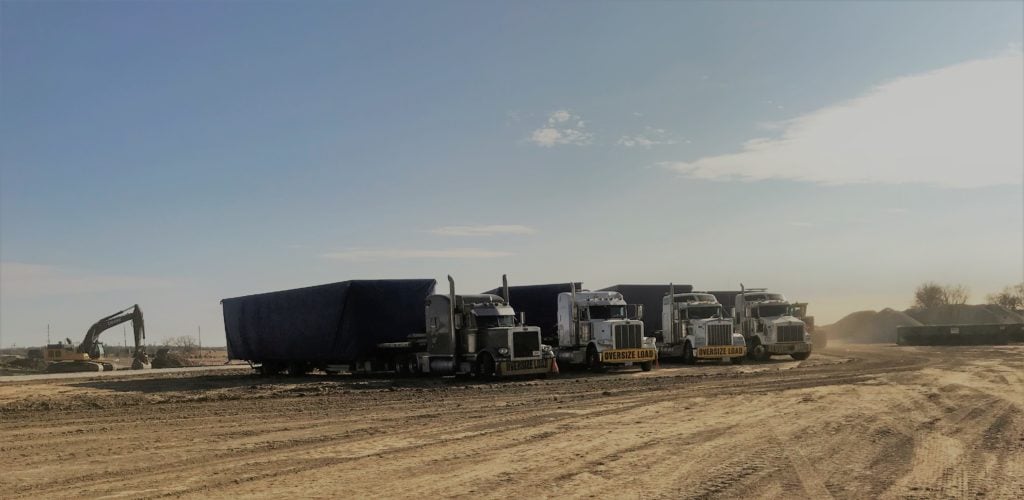 For more information about PCX Corporation or any of its industry leading products and solutions, please call 919-550-2800, visit pcxcorp.com or network with us on LinkedIn.
About PCX Corporation – Delivering Predictive Profitability® – PCX designs and manufactures prefabricated electrical power distribution systems for the commercial construction, modular data center, and industrial/utility industries worldwide. Accelerate your construction with PCX's prefabricated modular electrical solutions today.
###