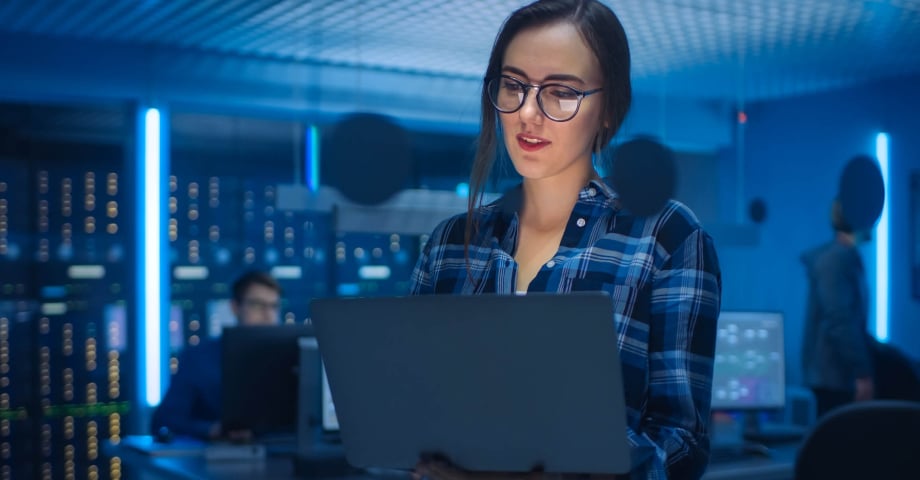 In the first installment of this series, we explored the technical components that are found in every data center. In this article, we will examine the important role a data center plays within an organization, while taking a closer look at who manages it and what their responsibilities entail.
What does a data center do?
At a very basic level, a data center stores, manages and processes an organization's data and applications. In today's digital age, data centers have become more and more important, as businesses rely on mission-critical applications to run their operations. This is why companies are increasingly focused on building optimal data center footprints that deliver fast, efficient availability, giving them the reliability they need to ensure first-rate user experiences for both employees and customers. Believe it or not, one study found that unplanned application downtime can cost businesses as much as $2.5 billion each year!
Additionally, data centers are designed to protect sensitive company data and keep it all secure. Not only does this involve technological components—like firewalls, access controls and audit logs—but it also includes physical security mechanisms. For example, during the data center design process, companies need to consider whether there needs to be a gate around the facility, where security cameras should go and where authorized individuals will enter the data center (e.g., not through a back or side door!).
As companies continue to move their digital transformation initiatives forward, they will most certainly be generating more data than ever before. In fact, according to the IDC, there will be upwards of 175 zettabytes of data by 2025. How much data is that exactly? If you were to store all of it on Blu-ray discs and stack them, you'd be able to get to the moon 23 times! We expect that this massive deluge of data will make the data center an even more critical aspect of all company operations in the future.
Who manages a data center?
Now that you have a better idea of the important role data centers play for the modern organization, let's turn our attention to the talent and experts required to keep a data center running smoothly.
There are a variety of important positions you need to fill before you open the doors to your data center and turn your servers on for the first time. These include:
Data center technicians, who oversee the data center's daily operations and troubleshoot problems if, and when they materialize.
Cybersecurity specialists, who are tasked with making sure that the company's sensitive data stays protected and that no unauthorized individuals are able to access the company's networks.
Security guards, who are responsible for keeping track of who entered the facility and when they left, while making sure that unauthorized individuals cannot gain access to the data center itself.
Compliance officers, who need to make sure that the data center is operating in accordance with local regulations (e.g., the GDPR, HIPAA, PCI and CPRA).
Cloud architects, who help ensure the data center environment is optimized and develop the company's cloud computing strategy.
Of course, you also need to figure out who's going to design and build your data center, but that's a whole different story, which you can learn more about here.
As you can see, there are a number of important roles involved in the successful operation and maintenance of a data center. Due to the important role data centers play in organizations, it is critical to do your due diligence when hiring for these positions, to ensure your data operations run smoothly and optimally.
Ready to learn more about data centers?
Running a data center is no easy task. There are many moving parts, and a lot needs to be coordinated by data center engineers, system admins and other operators.
Unfortunately, you won't become an expert on how data centers work by reading a short blog post. To continue learning more about the ins and outs of data centers and the multitude of innovations occurring in the world of data centers, check out our free guide: The Complete Guide to Modular Data Centers.