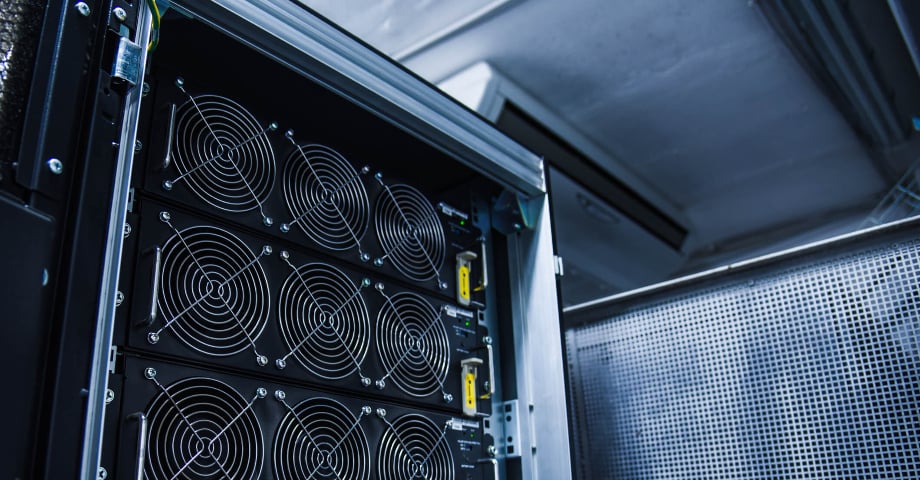 Data centers require a lot of power in order to keep servers running and server rooms from overheating. In an age in which users expect applications to be up and running 100 percent of the time, data centers need to remain operational around the clock. But what happens, for example, if a storm rolls through the area and the power goes out?
By incorporating an uninterruptible power supply (UPS) into your data center's design, you can ensure that your servers continually deliver the uptime needed to deliver exemplary experiences to your users, while making sure your team stays fully productive during power outages.
That said, not every UPS solution is the same—which begs the question: How do you assess how much UPS capacity you need for your data center?
How to Assess Your UPS Capacity Needs
Historically, UPS units have been oversized. Companies often only think about their most critical business assets and decide they need to protect them at every level.
But not every application or resource is mission-critical, which means they may not need additional support capacity.
Figuring out how much UPS capacity you actually need starts with reverse-engineering the problem. Ask yourself what risks your data center would face in the event of a power outage. Which applications are most critical? What resources are available to bring them back online or move elsewhere for the time being (e.g., the cloud)? In the event a certain application is knocked offline, how much money would your business, and even your clients, stand to lose? How much battery power do you need to run a certain device?
These are just some of the questions you need to ask. Once you've answered them, you can then zero in on your data center's UPS requirements.
Tips on Choosing the Right UPS Solution
In the UPS space, vendors are highly competitive, and they know their products very well.
Truth be told, the UPS marketplace has many great options in it, each with a slightly different value proposition. For example, some solutions optimize for runtime, while others optimize for reliability. There are also others that optimize for CAPEX, OPEX, the footprint of the unit and more. Any way you look at it, there's a versatile selection of solutions to choose from, to meet organizational needs.
But because the needs of every organization are different, it's important to figure out which features are the most important to yours.
One important, but often overlooked factor to consider, is the chemistry of the battery itself and its potential fire safety and fire suppression implications. No matter which battery you're using—whether it's lithium ion, valve regulated lead acid (VRLA), nickel or even new technologies like zinc—there are unique fire suppression requirements.
For far too many organizations, battery chemistry is somewhat of a hidden cost. That being the case, make sure you reach out to vendors you're considering, to determine what the battery itself is made of—and what that means for fire safety.
Modular Data Centers and UPS Solutions
Because the return on investment (ROI) of your data center depends on uptime, the UPS solution you ultimately choose plays an essential role in the success of your organization.
As you begin the process of designing your data center, you may want to consider whether investing in a modular data center makes sense for your situation.
PCX, for example, recently announced the release of a more-efficient UPS skid for one of the world's leading electrical and industrial power management organizations. The skid was developed to replace an existing PCX skid, which was aging out and had footprint constraints. The product was designed to meet the client's unique size requirements while leveraging new, more efficient equipment.
Because you're reading this article, there's a good chance you're in the middle of a data center project and are thinking about what to do about UPS—which could be slowing your timeline down. To learn more about what you can do to get your company's data center project back on track, check out this infographic.