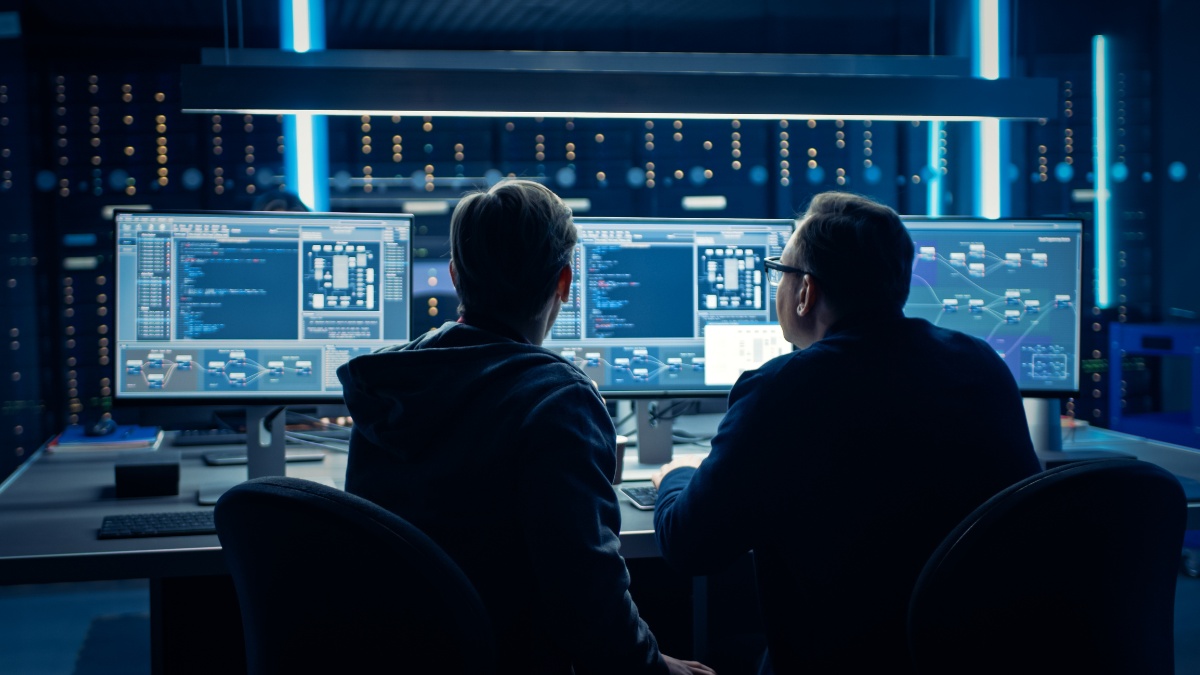 Edge and cloud computing are both ways of connecting internet-enabled devices to remote servers for powerful data processing. However, there are some key differences between the two types of computing. Learn more about why each has its own role to play in the modern world of computing:
Tier 1 data center markets—such as Phoenix, Dallas, Northern Virginia, Chicago and Silicon Valley—continue to be the top locations for data centers. However, high real estate pricing and competition over available land are driving businesses to look for expansion opportunities elsewhere.
Ohio is quickly becoming a popular state to build new facilities. The state prides itself on its reputation for innovation, and ongoing improvements to its infrastructure make further innovation and tech investments possible. If you are looking to build a new data center, Ohio should be at the top of your list as a location worth considering.


Ohio's Growing Reputation as a Data Center Build Destination
Ohio has become an increasingly popular destination for data centers in recent years. Most notably, Amazon Web Services, Facebook and Google have all established large data center campuses in New Albany, a suburb of Columbus.
Google recently announced that it plans to invest $1 billion to expand its New Albany data center campus. This is a move that serves to further establish Ohio's reputation as "one of the country's leading destinations for cloud technology and investment," according to Ohio Governor Mike DeWine.
The greater Columbus area is also home to enterprise data centers for companies such as Discover Financial Services, PCM and Nationwide, as well as several colocation data centers, including those from Compass Datacenters, Cologix, Iron Mountain and STACK Infrastructure. Overall, the Columbus region is home to more than 50 data centers.
Data centers are found throughout other parts of Ohio as well, including the greater Cincinnati and Cleveland areas.


What Makes Ohio a Strategic Location for Data Centers?
Why has Ohio emerged as a popular data center location? There are a few key benefits that Ohio offers:


1. Convenient and Cost-Effective Location
In the past, major cities overshadowed less populated areas for data center builds. However, as the population becomes more diffused and markets evolve, many companies are turning their attention to tier 2 and tier 3 markets. These locations, including Ohio, can be far more affordable places to build.
Compared to building downtown, choosing a location outside of a major city—such as Columbus—can give companies access to more abundant space and lower real estate costs.


2. Mild Climate
Ohio's climate also has some key advantages compared to many other parts of the U.S. For one, relatively mild temperatures during the hottest parts of the year make cooling needs more manageable.
Additionally, Ohio enjoys a low risk of natural disasters, such as earthquakes, hurricanes or volcanoes. Though Ohio is a midwest state, it is well removed from "Tornado Alley," further lowering the risk of severe weather events.


3. Advanced Infrastructure
Ohio's impressive infrastructure is another draw. Ohio offers companies consistent and affordable access to utilities critical to data centers' functionality and reliability.
According to a spokesperson for New Albany's economic development department, the New Albany International Business Park provides companies with "triple-redundant electricity and state-of-the-art fiber optics," thanks to modern infrastructure from American Electric Power.


4. Favorable Tax Policies
Perhaps the most prominent factor attracting data centers to Ohio is the state's competitive tax structure and incentives. Although some businesses may receive tax breaks for workers, data centers typically miss out on these benefits because they don't require many employees for their operations.
Therefore, property and sales tax incentives are more relevant for data centers, and Ohio offers these incentives to an impressive degree.
Property tax abatements are negotiated at the local government level. The Columbus City Council decided to provide Google with a 15-year abatement of property taxes for their newest data center build, saving Google more than $54 million.
When it comes to sales tax, the state of Ohio offers a tax exemption or partial exemption in qualifying cases for the "sale, storage, use or other consumption of computer data center equipment," such as electrical and cooling systems and construction materials.


What to Expect During a Modular Data Center Project
Choosing a location for your data center is just one step in the process. Wherever you choose to build, you need a construction solution that helps you establish your data center efficiently. Modular construction is the solution driving countless data center projects forward. Learn more about what to expect during a modular data center project.