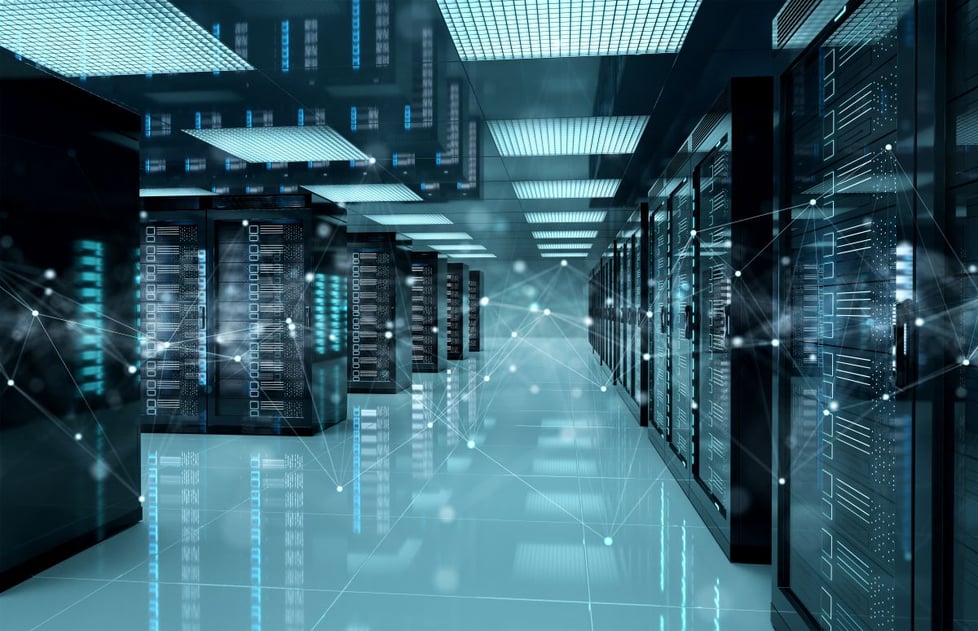 There's a lot to watch in the data center industry, with owners navigating ongoing supply chain issues, increased competition for limited real estate, and alternative cooling methods in hyperscale facilities. Find out what's new and notable in the data center industry in our latest roundup.
Data Center Frontier
During the recent Open Compute Summit, Meta announced plans to gradually shift to a water-cooled infrastructure.
The company intends to use cold plates to provide direct-to-chip cooling for AI workloads on its GPU servers. They are working on designs for managing the temperature of supply water as rack power densities increase.
With more than 40 million square feet of data center space and 47 facilities under construction, the scale of Meta's operations is expected to increase demand for liquid cooling.
However, Meta isn't the first data center giant to switch to liquid cooling. Google has already implemented liquid cooling technology for its AI infrastructure, and Microsoft is testing immersion cooling in its production data centers.
Data Center Frontier
Record demand for data center space, ongoing supply chain issues, power constraints, and data center construction delays are ramping up competition between enterprise companies and hyperscale operators.
Hyperscalers are aggressively seeking out data center capacity. In many cases, they pre-lease entire buildings still under construction, making it difficult for enterprise companies to lease adequate space in desirable markets.
Adding to the leasing challenges, power constraints are creating supply bottlenecks in Northern Virginia, Silicon Valley and other primary markets.
In fact, Dominion Energy is limiting new connections around the data center hub in Ashburn, VA. The surge in data center development during COVID maxed out Dominion's transmission lines that bring power to the area, so they won't be able to add additional capacity until 2026.
The limited supply of land and utilities for data center development in primary markets is driving new data center construction to new sub-markets in and around Northern Virginia, including Arcola, Leesburg, Prince William County and Frederick County, MD.
Data Center Knowledge
Although supply chain disruptions seemed to be easing earlier in 2022, research by J.P. Morgan indicates that renewed COVID-19 lockdowns in China, the Ukraine-Russia conflict and other global factors have exacerbated supply chain issues in some regions.
To manage and predict the supply chain's impact on data center operations and planning, Microsoft launched a low-code, vendor-connected platform that uses AI to manage data, applications, internal collaboration, predictive analysis and order management for enterprise supply chains.
The Microsoft Supply Chain Center integrates existing Microsoft tools—such as Dynamics 365, Teams, Azure AI and Dataverse—with enterprise resource planning (ERP) systems, SAP and Oracle solutions.
The Supply Chain Center works with the larger Microsoft Supply Chain Platform, which connects enterprises with software development firms to help them navigate setup and migrations to the cloud platform.
DC BLOX
As hyperscale cloud providers continue to drive demand for the next generation of subsea cabling, DC Blox has announced a new cable landing station (CLS) in Myrtle Beach, SC.
The Myrtle Beach CLS is scheduled to open in Q2 2023 and will be located in the International Technology & Aerospace Park (ITAP).
This location was selected for its strategic features, including:
A spot between the cable landing locations in Florida and Virginia Beach.
Direct access to the Southeast's rapidly expanding hyperscale data center footprint.
Regional connectivity to the Atlanta area and Ashburn, VA.
When complete, the facility will support up to five subsea cables, flexible power generation, managed rectifiers for DC power feed equipment and configurations including multi-megawatt AC power.
DC BLOX is also constructing a high-capacity, wholesale dark fiber route for lease from the Myrtle Beach CLS to Lithia Springs, GA, connecting through major connectivity centers in Charleston, Augusta and downtown Atlanta.
PCX Corp.
The data center industry is increasingly focused on becoming environmentally responsible by selecting favorable locations, implementing sustainable cooling strategies and tracking water consumption.
Even hyperscalers Google, Microsoft and Facebook have made water sustainability commitments, with each planning to be "water positive" by 2030.
Although responsible water usage is important, getting an accurate picture of data center water usage can be challenging.
For example, one study estimated that a data center requires 7.1 cubic meters of water for every megawatt-hour of energy it consumes. However, the researchers also noted that factors such as the local power plants can make this number vary significantly.
Additionally, less than a third of data center operators are currently measuring water consumption, which makes it difficult to set a benchmark for improvement.
Find Out What's New in the Data Center Industry
There is always something big happening in the data center industry. To stay up to date on the latest news and insights, subscribe to the PCX blog today.