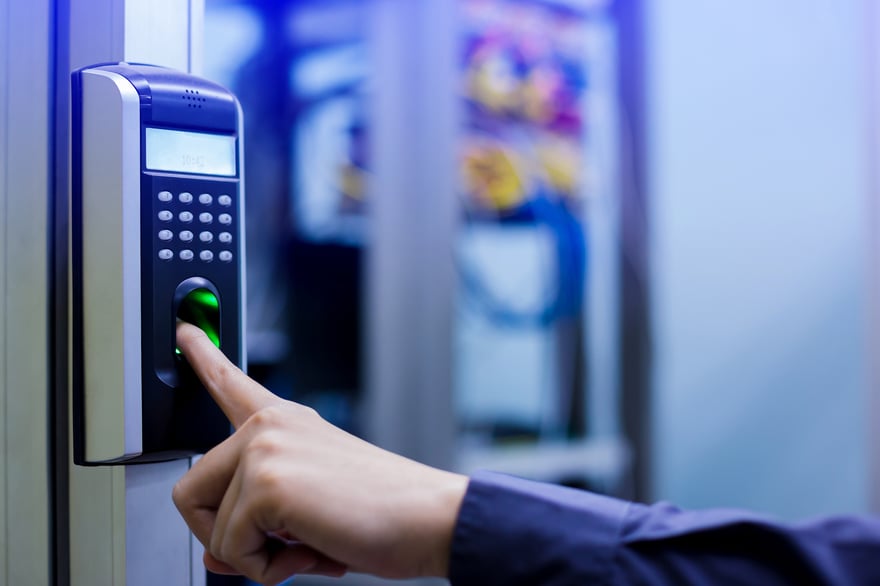 When an enterprise chooses to locate its data center infrastructure at your colocation facility, this is a vote of confidence that shouldn't be taken lightly. Colocation data center owners should consider how they can enhance their digital and physical security measures to attract new tenants and help all their tenants enjoy peace of mind that their data is well protected.


How a Colo Facility Can Enhance Security for Enterprises
Colocation is a valuable alternative to on-premises for many enterprises' private computing needs. However, some enterprises—especially those in heavily regulated industries such as finance and healthcare—may shy away from colocation because they fear giving up the high level of control they would have at their own facility.
The reality is that the right colocation facility can offer impressive security measures, even better than what many enterprises could manage on their own. Colocation facilities often have strong physical security measures in place, along with digital security measures that would be difficult or expensive to replicate in an enterprise data center. Colo owners should use colocation data center security as a selling point and be prepared to show potential tenants all the ways they help safeguard their tenants' data.
Also, ensure you make it clear to new tenants what security measures you can provide and what they are personally responsible for. Typically, tenants are responsible for cybersecurity measures while colocation owners are responsible for digital and physical security measures.
Enterprises are encouraged to factor in security when choosing a colocation provider, so it's strategic to place a high priority on security and ensure both current and potential tenants see that priority in action.


Digital Security Measures to Keep Data Protected
Let's start by looking at three ways you can help tenants protect their data from virtual threats:
1. Ensure redundancy for consistent uptime.
Don't allow an outage to compromise your tenants' data and security. Ensure you have proper power backup measures, such as backup generators and batteries in place, along with network redundancy options to prevent disruptions that could leave data vulnerable. You may even want to offer data backup services for workloads tenants host in your facility.
2. Help tenants manage secure infrastructure.
One of the draws for placing data center infrastructure in a colocation facility, as opposed to keeping it on-premises, is that many colo providers can bring more than just secure space to the table. Consider whether you should offer managed services to your tenants to help them with planning, execution and ongoing maintenance of secure infrastructure. This service can give you an edge over your competitors and certainly over public cloud services and on-premises options.
3. Provide secure interconnection services.
Today, many of your customers will locate data center infrastructure at your facility as part of a hybrid approach that also involves other computing environments. One of the most important security benefits of colocation is that tenants can define highly complex networking configurations. Offer interconnection services to your tenants to help them securely connect workloads across locations, including your colo facility, on-premises infrastructure and the public cloud.


Physical Security Measures to Restrict Access
You also need robust physical security measures in place to keep your facility protected and to restrict access to authorized users only. You should start thinking about colocation data center security during data center design, but it's never too late to upgrade your facility's security with these protocols.
1. Install physical barriers.
Start on the outside of your facility, ensuring the perimeter is secured against vehicular threats. Without physical obstacles, accidents could result in a vehicle crashing into your building. Install fencing, concrete walls, bollards or other barriers to keep your facility safe. Even landscaping features such as trees, boulders and flagpoles can provide an extra layer of protection.
2. Secure entry points.
Focus on securing the entry points to your facility. Keep entry points to a minimum so you can install security guards at each entrance. Have strict protocols in place that only allow authorized persons to enter. For example, you could require ID from tenants who visit and escort visitors throughout the building so they aren't left unsupervised. It's also smart to log visits with time stamps so you have a detailed record of who has been in the building. You can add more security by adding checkpoints throughout the facility where occupants need to scan an ID card or otherwise prove they are authorized to proceed.
3. Install or upgrade a surveillance system.
A quality surveillance system is essential. Make sure it includes a view of all entrances and that a person is constantly monitoring the live camera feed. If needed, you can hire a trusted third party for live surveilling. It's also smart to store footage for at least 90 days in case you need to review it.
4. Protect infrastructure with secure cabinets and cages.
Make sure the cabinets and cages tenants trust to protect their servers are kept securely locked. You can also upgrade cages to a tighter double mesh. This tighter weave prevents even small objects, such as a thumb drive, from fitting through.
5. Require colocation personnel to undergo background checks.
We mentioned that on-site security is a must. But these and other individuals accessing the facility must be trustworthy or they can present a security risk themselves. Have individuals go through background checks to uncover any possible security risks prior to any site access. This protocol can be a helpful point to emphasize to potential tenants who are worried about going with a colo data center because of security concerns.


Trust PCX for Colocation Data Center Solutions
Colocation data center security is an essential aspect of designing and maintaining a quality colocation data center. There are other steps you can take, from design to construction and beyond to optimize your colo facility and attract new tenants. Upgrades to your facility can also help you hold onto existing tenants. To learn more about how you can improve your retention, get your free copy of our e-book, Reducing Colocation Tenant Churn in 10 Easy Steps.