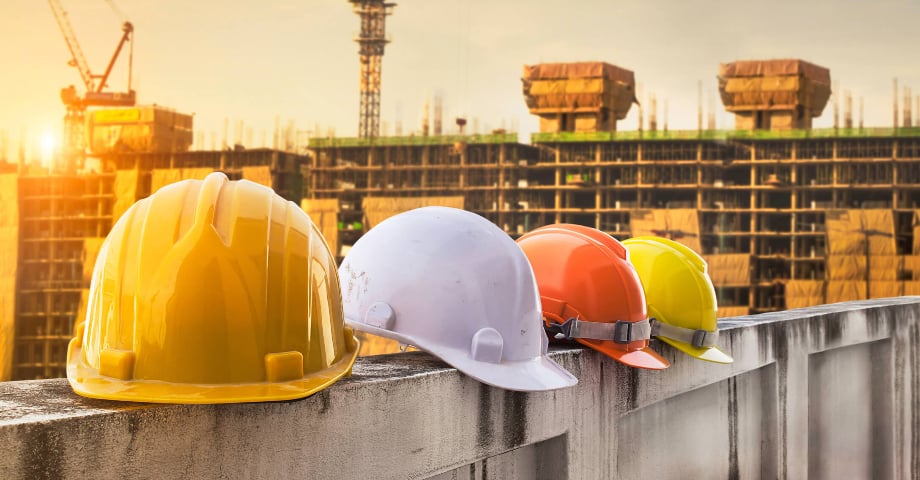 The construction industry isn't recession-proof. At this year's International Builders Show in January, the buzz was about low interest rates and a strong economy, promising a bright future for the construction market. That was before the global COVID-19 pandemic took hold. Now, new economic pressures are shaping construction industry trends, and suddenly, a downturn in the economy is looming and the future is much less certain.
The COVID-19 crisis is already creating a global economic crisis, and construction trends tend to follow economic trends. Commercial real estate activity was up 4.2 percent at the close of 2019, but even with the recent drop of Federal Reserve interest rates to zero, there are fears that new lending won't save the construction industry. It's no wonder general contractors are concerned about the future.
Factors Driving the Construction Industry Trends
Prior to the pandemic crisis, demand for new construction seemed to be largely unaffected by any economic downturn. The ongoing housing shortage continued to drive new construction, with estimates that it would take an additional 3.8 million homes to meet consumer demand. Demand has consistently outpaced new construction for well over a decade. You also can expect to see a boost from government infrastructure spending. In addition to existing monies allocated for infrastructure upgrades, contractors also may be eligible for cash from government stimulus plans, including extending lines of credit, short-term funding, tax incentives, and help with the supply chain.
With the COVID-19 pandemic, the rules have changed. The shelter-in-place orders being implemented state by state are putting many construction projects on hold and discouraging workers from leaving their homes. Unions are also advocating for better on-the-job protection against COVID-19 exposure. New safety protocols have been prepared by the National Association of Home Builders (NAHB), among others, but until the restrictions are lifted, it's unclear how dramatic the impact of the pandemic will be on construction industry trends.
Ironically, demand for data center construction is on the rise. The stay-at-home order has increased the strain on the data center infrastructure, and use of cloud communications platforms like Zoom and Microsoft is skyrocketing. As of March 22, Zoom's daily active user count was up 378 percent from the previous year, and monthly activity was up 186 percent. Microsoft also reports that in a one-month period, there was an increase of 775 percent in Teams calling monthly meetings in Italy, where social distancing was implemented early on to stem the pandemic.
Even before the increased demand on the data infrastructure from telecommuters, data center construction was seeing unprecedented growth, especially in data hubs such as metropolitan New York, Northern Virginia, Phoenix, Los Angeles, Silicon Valley and Dallas. According to Newmark Knight Frank (NMF), an additional 69,000 square feet of data center space is planned for North America, including 15,000 square feet in Virginia, 8,000 square feet in Phoenix and 4,000 square feet in Dallas.
The Lasting Impact of Coronavirus on Construction
Despite pent-up demand for residential, data center and commercial construction projects, it will take some time for things to return to normal once the pandemic crisis is contained. Putting everyone's lives on hold is going to have a lasting impact, including some changes in construction industry trends:
1. The skilled labor shortage will become even more acute. Construction laborers will be slow to return to work. They want assurances from contractors that job sites are safe from coronavirus infection. Within urban areas there are going to be added concerns that will contribute to a short-term labor shortage, such as crowds on mass transit.
Shelter-in-place orders are expected to result in an economic slowdown that will contribute to a substantial increase in the amount of people looking for work. However, the construction labor pool is already aging, and older workers may hesitate to return to work because of coronavirus fears. The NAHB reports that the average age of construction workers is 42. Only 1.8 percent of construction workers are under the age of 19, and 9.4 percent are under 25, so there are fewer workers ready to take over for retiring workers. In addition, as construction timelines are stretched out, more laborers are migrating from smaller jobs to bigger construction projects that offer higher wages and steady employment.
2. Construction budgets will get smaller. With an economic downturn, budgets everywhere will become smaller. Contractors are going to face both shrinking budgets and shrinking timelines, which means they are going to have to look for more cost-effective and timely solutions to cut costs.
Modular construction can fill much of the gap. Modular data centers, for example, can be built in less time than traditional data centers, shaving 30 percent off construction time. As the amount of available capital decreases, a self-contained, modular data center will become more attractive as an asset that is mobile, scalable and eligible for accelerated depreciation.
3. Expect to see a building backlog. For contracts that were in place prior to the pandemic, money has already been allocated, so these projects will need to be completed quickly once the construction industry gets back to work. In the meantime, new contracts are going to be signed. By the end of 2020, we can expect an acute bump in construction demand.
4. There will be more infrastructure projects. The federal government is doing all it can to prop up the economy during the pandemic. The Federal Reserve already has dropped interest rates to zero, in an attempt to calm the stock market and stimulate lending. Expect to see more investment in infrastructure projects as well, which has always served as a proven strategy to stimulate the economy. As more infrastructure projects begin construction, workers are likely to abandon smaller projects for more lucrative government contracts.
These are just some of the construction industry trends you can expect to see, as a result of the COVID-19 pandemic. Because we have never experienced a global emergency quite like this, the future is uncertain. It is difficult to predict what may happen, but contractors will be looking for ways to mitigate risk. That's why they will want to align themselves with vendors like PCX, that are flexible and solution-driven. Our prefabricated electrical solutions and modular data centers can be adapted to suit any project, and they can be scheduled to meet changing timelines and shorten construction times.